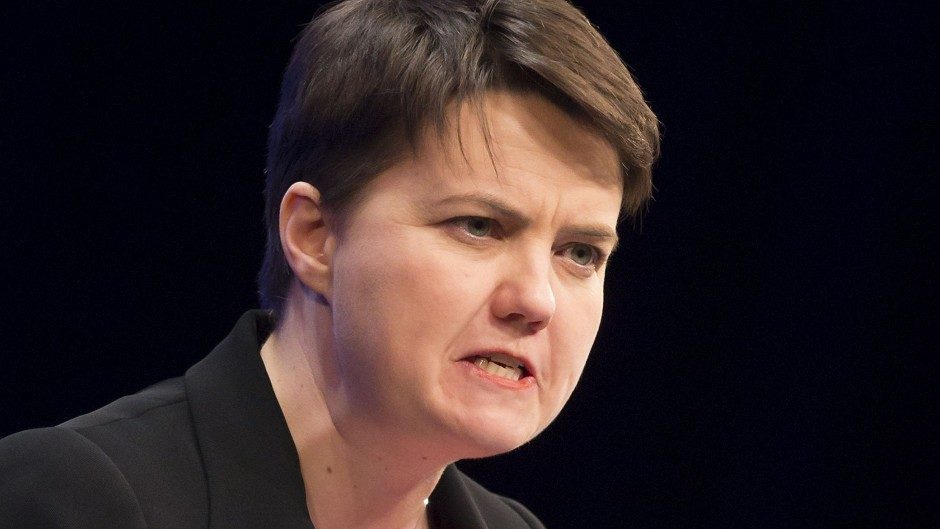 Ruth Davidson has warned that corporate tax avoidance is "not fair" and is "eroding trust" in the UK Government.
The Scottish Conservative leader used a speech in Edinburgh last night to call for a clampdown on loopholes used by high-profile firms such as internet giant Google.
Ms Davidson – who is hoping to push her party into second place at the Holyrood elections in May's – said tax dodges left people with a "simmering indignation" and a feeling the "system seems rigged against them".
She made the call for change as Chancellor George Osborne faced claims he is "soft" on tax avoidance after Google struck a deal with HMRC to pay just £130million in corporation tax on profits of £7.2 billion.
Conservative MEPs have also been instructed by the party hierarchy to vote against EU proposals which ought to clamp down on aggressive tax avoidance.
Ms Davidson said: "When asked about their affairs, firms like Google and Apple have the same reply – they have paid exactly what HMRC has asked them to pay and have complied with the law.
"And they are right. Then, when asked about the government's response, David Cameron and George Osborne point out that no government has done more than this to crack down on tax evasion and aggressive tax avoidance.
"And they are right too.
"The trouble is, both might be right, but it doesn't feel right. It doesn't feel fair. And in our hearts, I think we all know it isn't fair.
"How can it be, when families across the UK see money taken off their pay cheque every month before it even reaches them – only to see these fabulously wealthy multinationals able to dictate the sums they pay?
"The danger is that all this simply erodes trust in government. It further adds to the sense of simmering indignation that many people feel at a system that often seems rigged against them.
"And that further helps the populists, the demagogues and the extremists – the Trumps and the Le Pens – who are hoping to exploit that resentment for their own narrow purposes."
Ms Davidson made her comments as the SNP demanded Google – which has insisted it has done nothing wrong and called for the global tax system to be simplified – publish its UK revenue figures since 2003.
SNP MP Deirdre Brock said that until the company showed "transparency" the public would remain "indignant".