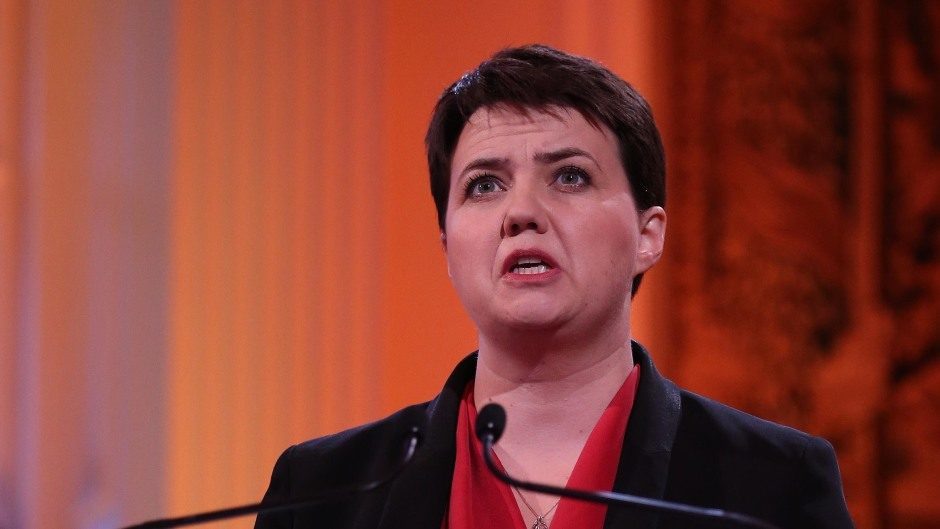 Many people, the Hellenic historian Polybius once suggested, know how to win – but fewer, he claimed, know how to make proper use of their victories.
If Ruth Davidson gets her way today, that will be a conundrum she has to answer.
The Tory leader, of course, has not set her sights on total victory, but rather, in crushing the dilapidated and weakened Labour Party and becoming the official opposition.
It is a strategy of which Polybius – who chronicled Rome's drawn-out but ultimately emphatic victory over Carthage – would undoubtedly approve.
Surrounded by the glorious mid-spring blossom at Edinburgh's Royal Botanic Gardens, Ms Davidson's message was clear.
Her party is growing – it is positive and on the up.
Gone were the caricature characters of Thatcher's nasty party.
The thick tweed three-pieces covering the overfed bellies of a careless and callous plutocracy had been left at the dry cleaners.
In their place were the beaming smiles and roughshod haircuts of Davidson's dandies, the young cohort she hopes can revitalise her party's fortunes.
Such has been the message of her campaign.
The Tories are not only no longer toxic, but energetic and up for the challenge of holding the SNP to account.
Not having another referendum on independence, as well as keeping taxes low, are the core policy pledges of a platform that has the potential to radically shift the historic balance of power in Scotland.
Yet, beyond boisterous Nat-bashing, Ms Davidson has actually offered little by way of intellectual substance to the campaign.
Unlike Scottish Labour, who have shaped the election debate with their tax plans, Ms Davidson has largely been left shouting about what she is against, rather than articulating what she is for.
As the country heads to the polls today, her bid to record the Tories' best ever result in a Scottish election is poised on a knife-edge.
But, as the state of Scottish Labour today should tell her, it is not just winning that counts, but making proper use of your victories.