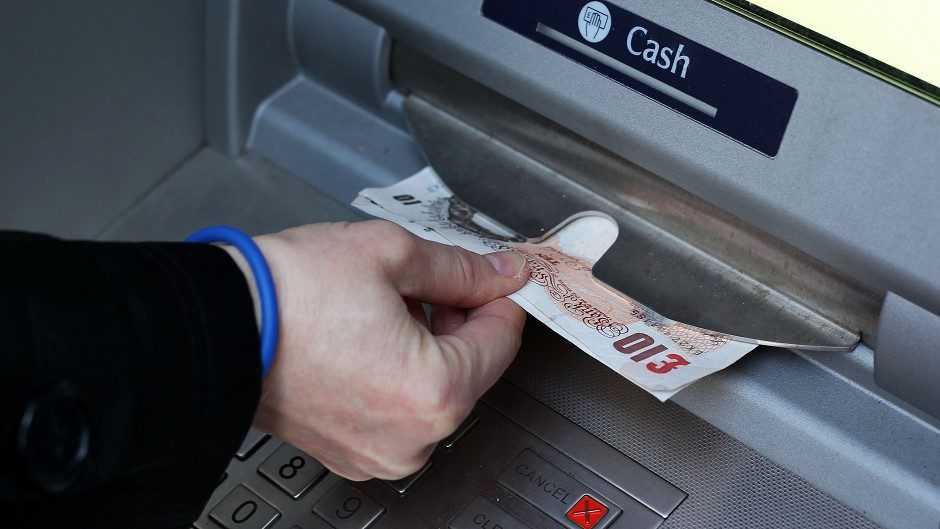 Banks should be "forced" to provide local branches, a powerful group of MPs has advised.
In a wide-ranging report into people's access to financial services, the Treasury Committee said banks should not be able to ignore the issue of financial inclusion.
The committee also hit out at banks for over-reliance on the Post Office network to fill the void left when a branch is closed.
Their report stated: "Many banks are ushering customers towards the Post Office, which is a government-owned company providing basic banking services to customers of many high street banks.
"The Post Office provides this service at a loss. Taxpayers should not be subsidising the big six banks' lack of branches.
"The Post Office should not be seen as a replacement for a bank branches, but a complimentary proposition where available.
"In cases where the 'last bank in town' is due to close, banks should be required to provide and fund 'banking hubs' in the local Post Office, with adequately trained staff."
The report continues: "If the financial services market is unwilling to innovate to halt the closure of bank branches, market intervention by Government or the FCA may be necessary to force banks to provide a physical network for consumers."
The number of cash machines and bank facilities in Scotland has been reducing significantly over the last four years, with 290 ATMs being removed and a third of bank branches closing.
The situation across the Highlands and north-east has been compounded with the closure of a number of post offices.
The Press and Journal reported last month how sub-postmasters were having to endure falling incomes and higher costs, low transaction rates for banking services, more customers using Royal Mail services directly via the internet and fewer using a Post Office card account.
Gordon Tory MP Colin Clark, who sits on the Treasury Committee, said: "This report makes clear that if the Post Office is to provide these services on behalf of the banks, then they should pick up the tab.
"The UK taxpayer should not be expected to subsidise banks that have chosen to close branches.
"I think the public will rightly feel that is totally unfair, given they had to bail out the banks following the 2008 financial crash.
"Further, Post Offices should not be seen as a replacement for banks that have shut their doors.
"They do not have the trained, specialist staff that the banks have.
"The report also endorses the idea of local banking hubs where the last bank in town has been lost.
"Again, the local Post Office could be a location for that – but the banks have to pay for it – not the hard-working British taxpayer."