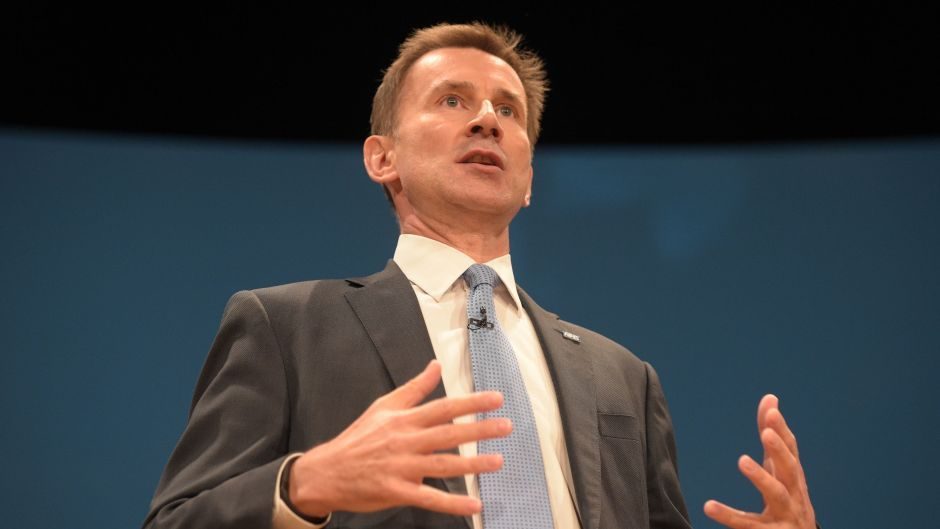 Jeremy Hunt has announced the launch of a joint European maritime mission to the Gulf after a British tanker was seized by Iranian forces.
In a statement to the House of Commons he said the UK will ask all British flagged ships to give notice of intention to pass through the Strait of Hormuz so they can be given protection.
Iran seized the British-flagged Stena Impero on Friday in retaliation for Royal Navy marines impounding an Iranian supertanker off Gibraltar earlier this month on suspicion it was transporting oil to Syria in violation of European Union sanctions.
Mr Hunt described the move as an "act of state piracy" and said the European mission would focus on ensuring free navigation through one of the world's most important waterways, which carries a fifth of the world's oil and a quarter of its liquefied natural gas flow.
He said: "It is with a heavy heart that we are announcing this increased international presence in the Gulf, because the focus of our diplomacy has been on de-escalating tensions in the hope that such changes would not be necessary.
"If Iran continues on this dangerous path, they must accept the price will be a larger Western military presence in the waters along their coastline, not because we wish to increase tensions but simply because freedom of navigation is a principle which Britain and its allies will always defend."
Responding to a question from the SNP's foreign affairs spokesman Stephen Gethins on the impact of the USA pulling out of the Iran nuclear deal, Mr Hunt said: "The Trump administration has a genuine and honest difference of opinion with us because it isn't a perfect deal.
"It was a deal that allowed sanctions relief for Iran but did not prevent Iran from supporting its proxies in Lebanon and Yemen and Syria and Iraq and allowed Iran to carry on destabilising the region."
Mr Hunt added: "We, however, feel that given that four years ago they were 18-months away from acquiring a nuclear weapon, it is a huge diplomatic achievement that Iran does not today have a nuclear weapon.
"The Middle East would have been much more dangerous if they had."
Earlier, Mr Gethins said the UK Government had "taken its eye off the ball" over Iran.
He added: "This is a dangerous situation and there must be a clear understanding of what's going on as well as looking at ways to de-escalate the situation."