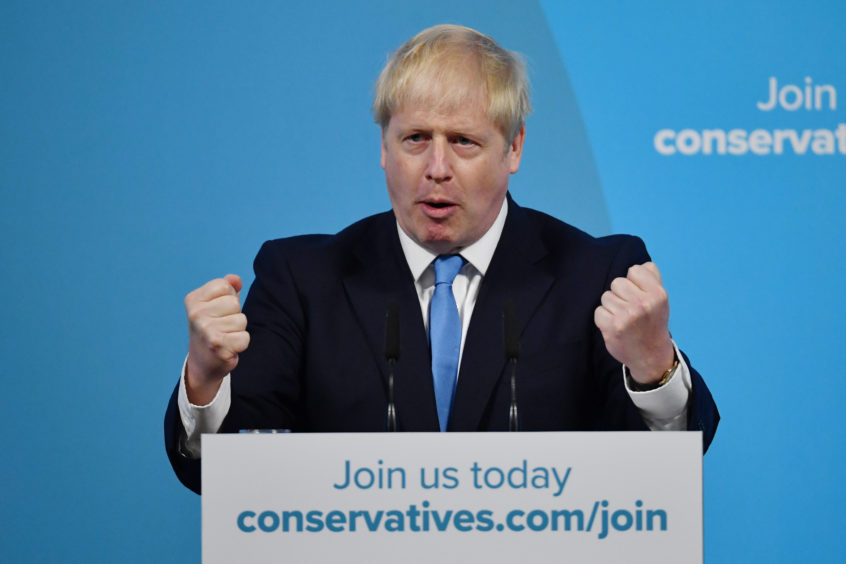 Boris Johnson swept into Downing Street with a promise to "take decisions and give strong leadership" – shortly before undertaking the biggest Cabinet clear-out in political history.
Mr Johnson wasted no time in sacking 11 ministers, including rival Jeremy Hunt, with a further six from Theresa May's Cabinet jumping before they were pushed.
Among the casualties was Scottish Secretary David Mundell, who said he was "disappointed but not surprised" to be leaving the Scotland Office after nine years.
Mr Mundell pledged to support the new government but to "hold the new prime minister to account on his commitments to the union".
Nigel Evans, a member of Conservatives ruling 1922 Committee, claimed it was "not so much a reshuffle as a summer's day massacre".
After the sackings, Mr Johnson summoned allies one by one to Downing Street.
Dominic Raab and Priti Patel returned to government as foreign secretary and home secretary respectively.
Sajid Javid has been named as the new chancellor and Andrea Leadsom the new business and energy minister.
Earlier, Mr Johnson said the Brexit "doomsters and gloomsters" were wrong and vowed that the UK would leave the EU on October 31.
He also tore into Mrs May's record of failing to deliver Brexit, saying there had been "three years of unfounded self-doubt" under her government and it was "time to change the record to recover our natural and historic role as an enterprising, outward-looking and truly global Britain".
He set out a series of domestic priorities, including more money for schools, hospital upgrades, the police and social care.
He promised that "the buck stops with me".
Mr Johnson added: "We are going to fulfil the repeated promises of parliament to the people and come out of the EU on 31 October, no ifs or buts.
"And we will do a new deal, a better deal that will maximise the opportunities of Brexit while allowing us to develop a new and exciting partnership with the rest of Europe based on free trade and mutual support.
"I have every confidence that in 99 days' time we will have cracked it. But you know what, we aren't going to wait 99 days because the British people have had enough of waiting.
"The time has come to act, to take decisions, to give strong leadership and to change this country for the better."
Mr Johnson also vowed to bring all four nations of the United Kingdom – or what he described as the "awesome foursome" – together in the task of strengthening a post-Brexit country.