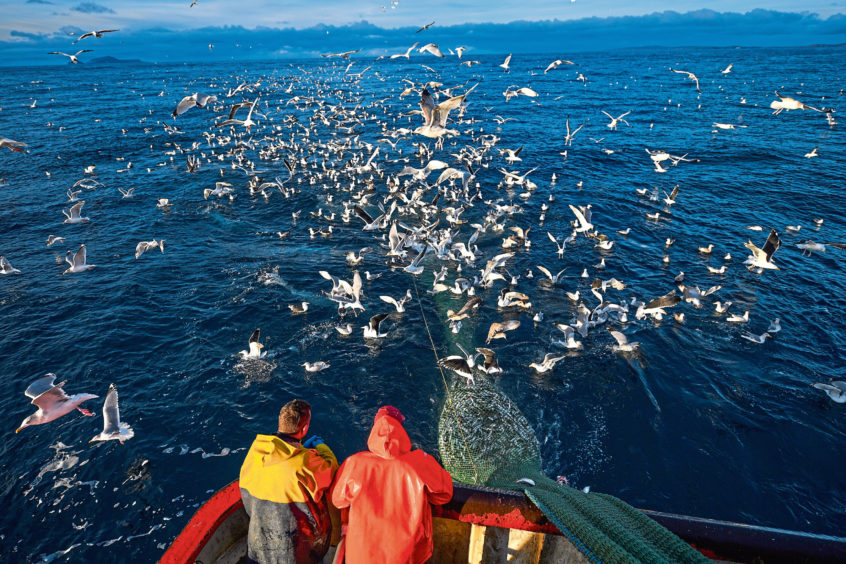 A no-deal Brexit could "break the backbone" of Scottish fishing, industry insiders warned as they revealed contingency plans were still being drawn up with just six weeks to go before the scheduled departure date.
Trade bosses predict hardship for a "significant number" of small boat owners if issues around health and landing certificates and capacity at continental ports are not ironed-out before Boris Johnson's planned October 31 EU exit.
The warnings come just days after the UK Government's no-deal Brexit preparation paper, Operation Yellowhammer, cautioned there could be "violent disputes" if foreign fishing vessels enter UK territorial waters on the day after departure.
The paper also warned that there was potential for the "blockading of ports" in the event of no-deal.
Jimmy Buchan, chief executive of the Scottish Seafood Association, told the Press and Journal that even if a worst case scenario was averted, many businesses could still end up "dead in the water".
He said: "It's very annoying for us. I know the deal on the table was never perfect but the fact of the matter was the deal allowed business to trade more easily.
"Politicians have kicked that into the long grass without fully understanding the implications."
The north-east skipper pointed to the cost of health and landing certificates as a major cause for concern.
He said: "A business needs to have a health certificate, a catch certificate and a transport certificate to export to the EU even if there is a deal.
"This is going to cost £160 per consignment, even if you're just putting 10kg to a small niche customer.
David Duguid: Work on legislation and processes is advancing
"If you're putting 10lbs to another customer it's still £160, so you see the imbalance.
"For big business it's an inconvenience, for the smaller niche exporters it's going to kill them dead in the water."
Mr Buchan also raised concern over transport, saying: "Will borders be open? Will we be able to fast track fish out? That's what we're asking for and they haven't said "yes", though they haven't said "no" either.
"It's very fluid. It's changing faster than we can change our underwear."
Elaine Whyte, who is an executive member of the Communities Inshore Fisheries Alliance, added: "If we are tied up for a short period, it's the smaller and medium-sized boats that will suffer.
"If we can't go out and fish; if they have to be tied up for even three weeks; you're going to see businesses really impacted. It could well break the backbone of the industry."
She added: "We talk about a sea of opportunity, but what does that mean to everyone?
"When that increased share of FQAs comes back into the UK or Scotland it's going to be really important how it's distributed.
"If it's all going to go to the same people who more less have the FQAs at the moment what we're going to have is a compounded problem of some people who are very very rich and getting richer and some people who still have absolutely no access."
Both Ms Whyte and Mr Buchan revealed that they have spoken to the UK Government in the last week and said plans for a no-deal were "still being thought through".
A Defra spokesman said: "We are putting in place robust arrangements to help the UK fishing and processing sectors prepare for leaving the EU on October 31, whatever the circumstances.
"We are working closely with businesses across the UK to make sure our exporters can continue to ensure their top-quality seafood produce reaches European markets in good time.
"There will also be £37.2 million of new funding available to boost the industry after Brexit and long-term arrangements will support the UK's fishing and seafood industries into the future."