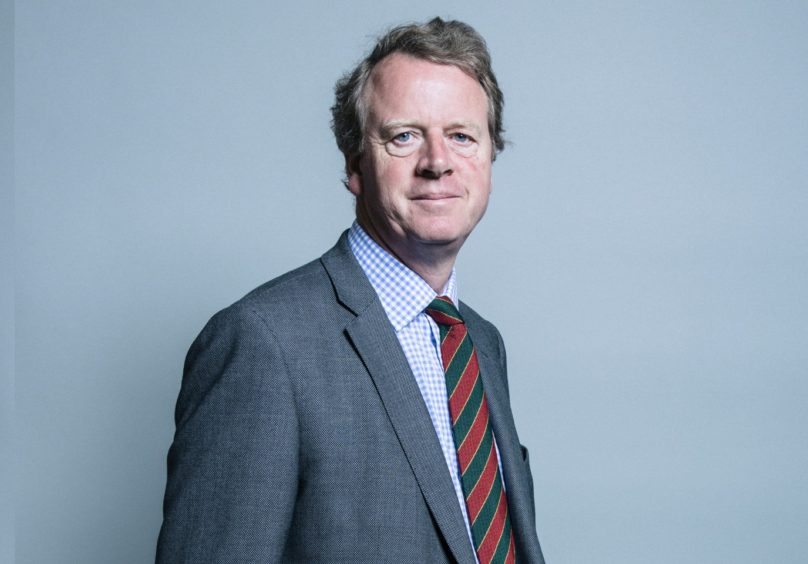 Alister Jack has suggested the Royal Navy should be deployed to protect Scottish waters from EU fishermen after Brexit.
The Scottish Secretary was given huge applause for the comment at the Tory party conference in Manchester yesterday as he also dismissed concerns over a no-deal exit as "absolute nonsense".
Mr Jack, appearing as part of a panel discussion on strengthening the Union, also called for the creation of a bank holiday to celebrate the Union and suggested abolishing "one of the left wing ones" to accommodate it.
The Dumfries and Galloway MP also criticised the Westminster "retreat" from Scotland and called on ministerial colleagues to go on more visits and "champion the cause" of Unionism.
He said: "I think over 12 years of an SNP government, I feel that we have retreated, Westminster has retreated from Scotland too much and we need to get more UK Government ministers from BEIS, DCMS up there championing the cause and getting the message across and showing the people of Scotland that we are truly one United Kingdom."
Mr Jack went on to cast aside fears about the impact of a no-deal, many of which emanate from the UK Government's own Operation Yellowhammer preparation papers.
He said: "I don't subscribe to this theory that very much different is going to happen.
"I think the ports will all continue to flow much as they do now to be honest.
"The idea that suddenly we are not going to get medicines in, or all these other ridiculous scare stories, I can't see why.
"Hauliers have to finance their trucks and pay for them, that means the wheels have to keep turning, ferry companies have to finance the ferries, the ferries keep flowing, the ports employ people with the income from traffic going through the ports.
"This idea that everyone is going to seize up and it's going to be a disaster, especially if it comes down to a no-deal Brexit, I think is absolute nonsense. Business will find a way through."
Asked how the fishing industry would be protected in a no-deal, he said: "Well, we have a thing called the Royal Navy".
Mr Jack ended by saying: "I am also absolutely sure that after we leave the EU the Scots will be in no mind to leave the United Kingdom and give those assets back to the EU."