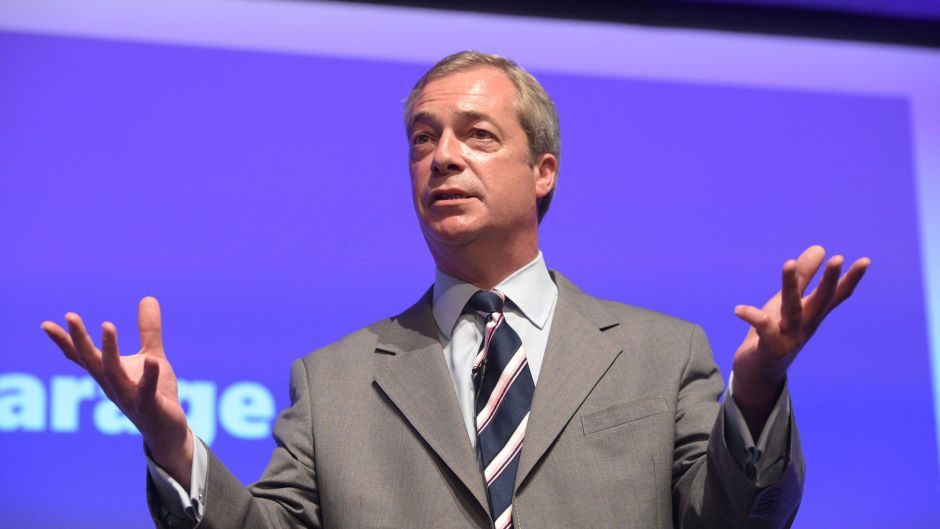 Nigel Farage has claimed senior figures in Downing Street offered members of the Brexit Party peerages to stand down in marginal seats.
The Brexit Party leader accused the Tories of "corruption" as nominations for election candidates closed yesterday evening.
Mr Farage said his candidates, standing in Labour marginals, had first been "bombarded" with abuse and then offered jobs as a means to persuade them to stand aside and clear a path for Tory candidates.
Earlier this week, after enormous pressure, Mr Farage withdrew parliamentary hopefuls from 317 Tory-held seats, but refused to stand anymore down.
Senior Conservatives have claimed that Mr Farage will be personally responsible if a hung Parliament results and Brexit does not happen.
In a video posted on social media last night, Mr Farage said: "Having tried the attack they then tried something that frankly I think is bordering on corruption.
"Knowing they couldn't buy me off, there was a concerted attempt from people who work deep inside Number 10 Downing Street to bypass me and go to other senior figures in the Brexit party to suggest that eight of them could go into the House of Lords.
"All they had to do was come to Nigel and convince him to stand down in a whole load more marginal seats but as you could imagine, I said, I do not want and I will never have anything to do with this kind of behaviour."
Mr Farage also accused Boris Johnson's party of only caring about getting a Conservative majority in Parliament, and not about securing a pro-Leave majority.
Mr Farage said that he couldn't vote for the Conservatives "given the way they have behaved this week".
A Downing Street spokesman said "no jobs or peerages have been offered" to Brexit Party candidates.