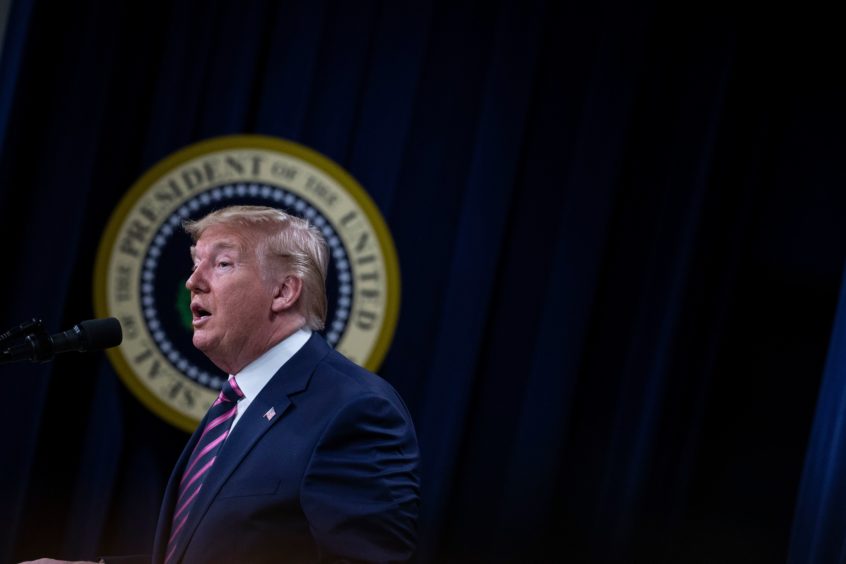 UK ministers have been urged to act after it emerged the US was considering another hike in whisky tariffs.
Donald Trump's administration imposed 25% tariffs on British food and drink exports in October as retaliation for the European Union's illegal subsidies to plane-maker Airbus.
Key figures in Scotch whisky sector are now fearful that tariffs will rise even higher this year after the Office of the US Trade Representative announced a review.
The Scottish Whisky Association (SWA) has said the industry could lose as much as 20% of its sales to the US, currently worth £1 billion, in the next 12 months if the tariffs remain at the current level.
Orkney and Shetland MP Alistair Carmichael has now written to Trade Secretary Liz Truss and has called on the UK Government to publish a plan to help the industry.
He said: "The impact that continued and intensified tariffs could have on rural communities is significant and organisations such as the SWA are understandably concerned.
"This could be just a taste of what is to come as we leave the EU and our economic clout is reduced. If there were any doubt about the limits of our leverage in future trade negotiations with the US, this is a reminder of the precarious position that the Government is putting us in."
A Department for International Trade spokeswoman said: "Retaliatory tariffs cause harm to British businesses and consumers on both sides of the Atlantic.
"This completely contradicts the more open business environment we are trying to create after Brexit and we have raised the issue at the highest levels of the US administration."