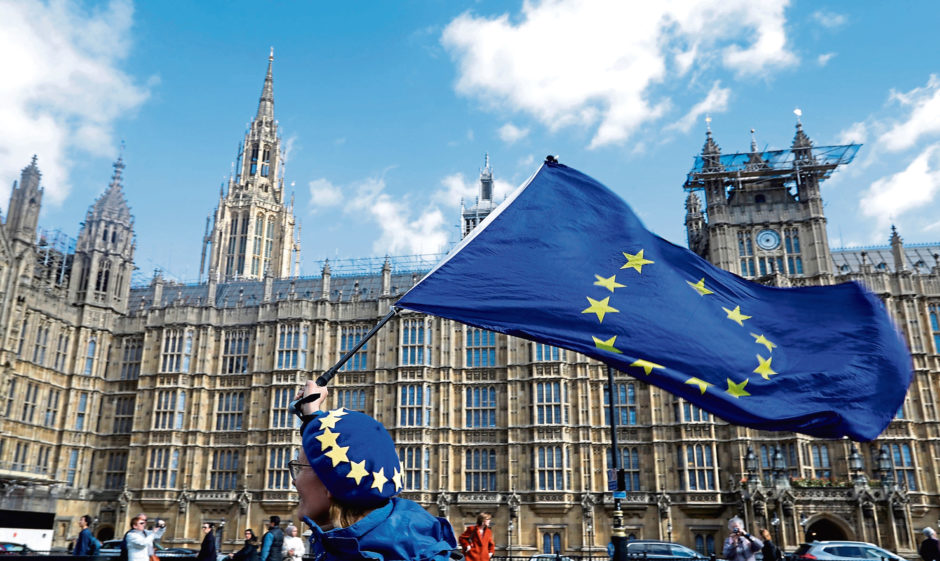 Downing Street is to hold a light display to mark Britain's exit from the European Union on January 31.
A clock counting down to 11pm, the time at which the UK legally leaves the EU, will be projected onto the famous black bricks of Number 10 at the end of the month.
Buildings around Whitehall will also be lit up on the night and the Union flag will be flown from all the poles in Parliament Square.
Boris Johnson is also expected to speak to the nation in a special address, in which he is expected to promise to "spread prosperity and opportunity across our great Union of England, Scotland, Wales and Northern Ireland".
A commemorative Brexit coin will also come into circulation on the day, marked with the words "peace, prosperity and friendship with all nations".
The plans, unveiled by Downing Street last night, came after the government was heavily criticised for not agreeing to allow Big Ben to chime to mark the occasion, citing cost reasons.
Arch-Eurosceptic Nigel Farage accused the UK Government of being "embarrassed" by Brexit and claimed Mr Johnson had "misled" the public when he suggested people could "bung a bob" to support the campaign to pay for Big Ben to ring.
More than £220,000 has been donated by more than 11,000 people since the StandUp4Brexit fundraiser was launched on the GoFundMe crowdfunding website on Wednesday.
The prime minister said on Tuesday that the government was "working up a plan so people can bung a bob for a Big Ben bong" after Commons authorities ruled out the proposal because it could cost £500,000.
But Downing Street has since sought to distance itself from the campaign, with a Number 10 spokesman insisting the matter is for MPs.
Mr Farage said: "Boris Johnson has misled people into donating money and I should think people are pretty angry about that.
"It seems to me they are embarrassed by Brexit and it makes me ask the question how much they really believe in it."