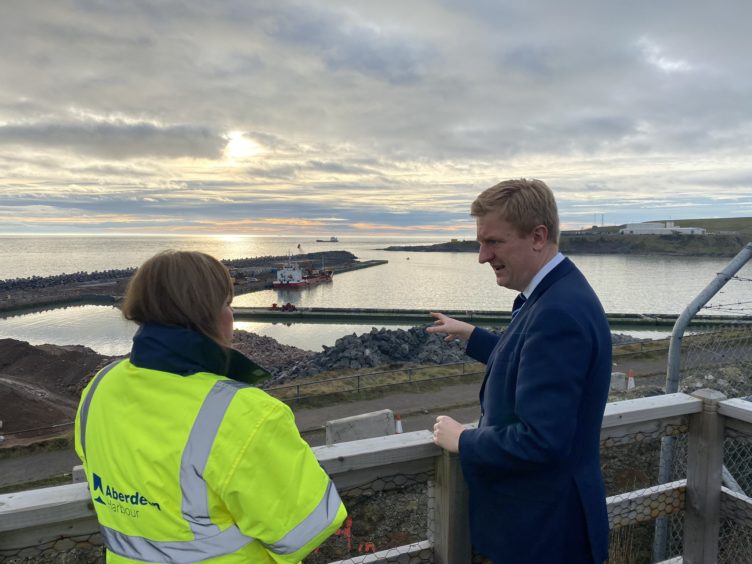 Like many of you, I will be raising a dram this evening to celebrate Burns Night.
It's an opportunity for all four nations of the United Kingdom to toast Scotland's culture, heritage and a bright future for the Union.
This year, it will also be an excuse for me to sample the Glendronach Single Malt I picked up during my visit to their distillery yesterday.
Walking through Aberdeen during my trip, it was clear to see why it has been heralded as the best place to live and work in Scotland and tipped as a place to go in 2020 by the New York Times.
What particularly stood out to me was the cultural significance of the city and how UK investment is supporting great Scottish institutions.
Just look at the recently refurbished Art Gallery, which has created an exciting new cultural space that will help enhance the local economy.
The UK Government provided £1.5m for the vital restoration of the gallery's Remembrance Hall, where Aberdonians and people with links to Aberdeen who have lost their lives in conflict are remembered.
I'm proud that this will help to keep alive the memory of Scottish soldiers who made the ultimate sacrifice, serving alongside men and women from all over the UK.
This is just one example of how we are stronger when we invest together, trade together and share and embrace our distinct but connected cultures and histories.
There is also the hugely successful V&A Dundee which received millions in UK funding and showcases Scotland's history of design and innovation.
And the Edinburgh Fringe Festival where UK Government funding helps put the best British talent on the world stage.
The festival of culture and innovation in 2022 will be a further opportunity for Scotland to showcase its creativity, along with all nations of the UK.
And it is not just in culture that we can see this, it is also true of commerce. With 60% of Scottish trade going to other parts of the UK, it's clear that when the UK succeeds, Scotland succeeds.
Everyone I spoke to in Aberdeen said they want unity and stability. They want politicians to get on with running the country – not more arguments about independence.
They emphasised the importance of that to their business. 2020 should be a year of unity and growth, the start of the decade of renewal, not more unproductive division and disruption.
So as we remember Rabbie Burns tonight, I'll be thinking of these words of his: "Be Britain still to Britain true, among ourselves united" – and looking forward to a bright future ahead.