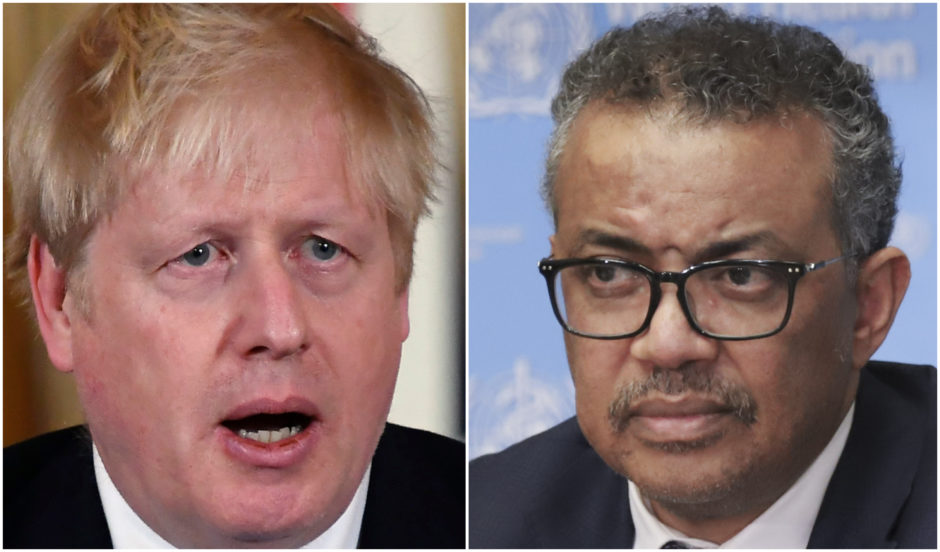 Boris Johnson is expected to ratchet up coronavirus preparations tomorrow after the World Health Organisation declared a global pandemic.
Downing Street have briefed that the UK is likely to "move into the delay phase" of combating the outbreak, as UK cases continued to rise.
The move comes after WHO chief Dr Tedros Adhanom Ghebreyesus said the number of cases outside China had increased 13-fold over the past two weeks.
He said he was "deeply concerned" by "alarming levels of inaction" over the virus.
The prime minister is expected to announce the change in tact after another meeting of the emergency Cobra committee tomorrow.
Delay might not look so different to the contain phase at first, but there is likely to be the start of so-called 'social distancing strategies' such as the closures of schools, encouraging home working and the cancelling of large gatherings.
Health Secretary Matt Hancock said Parliament will be kept open, but said "in some ways it may have to function differently".
He told MPs: "The ability to hold the Government to account and to legislate are as vital in a time of emergency as in normal times – our democracy is the foundation of our way of life."
The SNP's health spokesperson, Dr Philippa Whitford, responding, said: "I welcome the declaration to keep Parliament open but surely we should be looking at core functions, we should be looking at who comes into the House, what we do in the House and I have to say, I was a bit disappointed to have several hundred of us jammed into voting lobbies on Tuesday. This is just not a good idea. There are ways of how we work that would still allow Parliament to stay open."

Dr Whitford continued: "With cases having increased by 13 times outside China in just two weeks, it has of course been declared by the WHO as a pandemic. But they do describe being concerned at levels of inaction. They call for quicker and wider testing so that milder cases are diagnosed quickly, isolated and the spread reduced.
"Obviously we've seen the speed of change in northern Italy over a matter of weeks. So should we not be thinking about the delay phase? Containment and delay are a continuum, it's not a switch between one and the other and to see leisure events, large leisure events, still continuing – they are not critical. So should we be decreasing those?"
Professor Hugh Pennington on Italy's coronavirus cases: 'If we don't get things right we might get put in that position'
Mr Hancock said: "Dr Whitford asks some important questions about how Parliament will function, matters for how we work are of course for Parliament, for the Leader of the House, the Speaker, the Commission, all guided by the science and they are in constant contact with Public Health England to get the very best advice.
"Of course when we're voting, if we are not symptomatic, if we don't have symptoms, then this disease passes in the very, very large part from people who have symptoms, so what really matters is that as soon as people have symptoms, potentially of coronavirus, they get in contact with 111, with Public Health England."