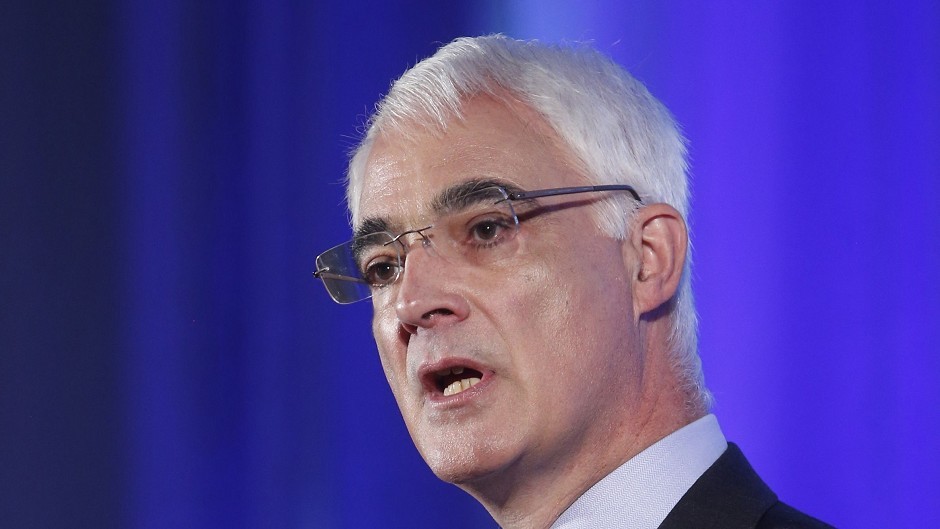 The leader of the campaign against independence has said Alex Salmond has "lost the plot" if he believes Scotland could go it alone without another referendum.
Alistair Darling, the former chancellor and head of the pro-UK Better Together group, said the outgoing first minister "must accept" the verdict made by the nation last week.
Mr Salmond said on Sunday that a referendum was "only one of a number of routes" to achieving independence.
Criticising his rival at the Labour conference in Manchester yesterday, Mr Darling said: "Some people haven't exactly accepted the result.
"I just say this to Alex Salmond. You lost the argument, you lost the referendum, you lost office, and now you've lost the plot.
"The people of Scotland have spoken and the people of Scotland have said No to separation, and you must accept that."
Party leader Ed Miliband personally thanked the Labour figures in the referendum campaign, although he forgot to mention former prime minister Gordon Brown.
"Alistair, I want to thank you because you could have had an easier life after 2010, but you didn't because you care so much about your country, and we'll never forget that," he told Mr Darling.
In her keynote speech, Scottish Labour leader Johann Lamont quoted Harold Wilson's belief that the party and movement was a "moral crusade".
She said: "Conference we are a moral crusade. A crusade to heal our country. To bind wounds. To settle division. To reconcile and rebuild."
Urging disillusioned former supporters and Yes voters to back Labour, she added: "My enemies are not countries or nationalities. My enemies are poverty, prejudice and paucity of hope.
"And to defeat them, I do not push others away, I embrace them as brothers and sisters and I welcome them to our crusade.
"To those seeking change who feel daunted today, I say raise your head. Come with me. Join with us."
Shadow Scottish Secretary Margaret Curran warned Labour against "complacency" and also called on Scotland to come together.
"If you voted Yes because you wanted a fairer and better Scotland, then we can work together.
"If you voted Yes because poverty and inequality cuts you to the core, then come with us," she said.
"And if you voted Yes because you want to build a movement to change our country, I say the Scottish Labour Party is not your opponent but your home."