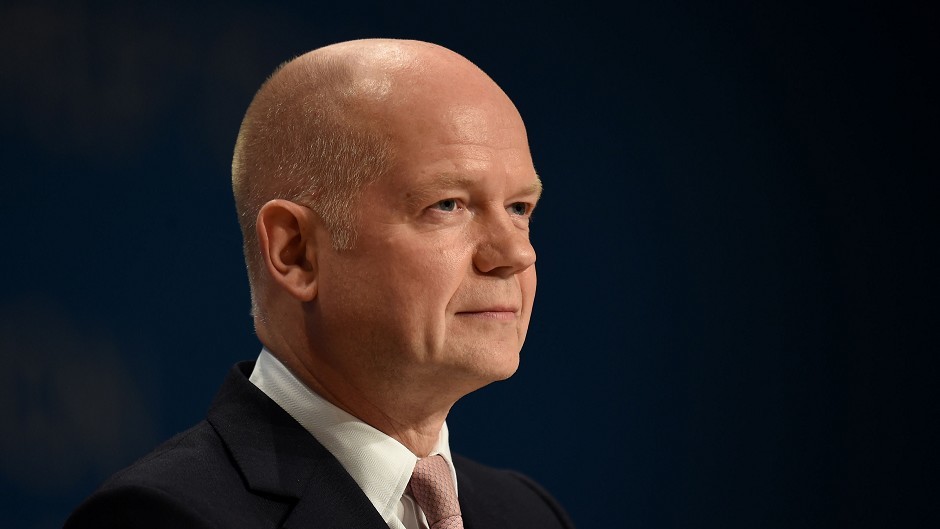 Gordon Brown has accused the Conservatives of threatening the "survival" of the UK by pressing ahead with plans to ban Scots MPs from English-only votes.
The former Labour prime minister launched an attack on what he branded a "dangerous and potentially ruinous" bid to address the so-called West Lothian question.
Mr Brown will today lead a debate in the Commons on plans to exclude Scots MPs from voting on aspects of the Budget, which he fears will pave the way for the break-up of Britain.
However, Tory minister William Hague yesterday warned that England risked being "held to ransom" unless Scots MPs were banned from votes that only affect England.
The leader of the Commons made the claim as he outlined the Conservative proposals, and confirmed that the party would seek a vote before the general election in May.
Under the plans, policies only affecting England would be scrutinised by a panel made up only of MPs representing English seat, while a "grand committee" of all English MPs would then have to approve the legislation.
A large section of Tory backbenchers remain angry, however, that the final vote on bills would still include MPs from Scotland.
Former minister John Redwood claimed it would give Nationalists a "battering ram against the Union".
Mr Hague attempted to put the pressure on to Labour, arguing that the opposition party would not address the issue.
"If English votes for English laws is not implemented, there is the real prospect of England being held to ransom by the demands of the SNP or Scottish Labour MPs," he said.
But Mr Brown claimed the Tories were putting politics before the future of the country.
"The Conservative proposals for English votes for English laws put party before country. They risk the very survival of the UK," he said.
The Labour grandee added: "Tomorrow, I will propose an alternative to this dangerous and potentially ruinous course they have now embarked upon."
Stewart Hosie, SNP deputy leader, said: "It is ridiculous that the Tories continue to push the shambolic and confused plan to stop Scottish MPs voting on parts of the entire UK budget.
"It strikes me that the Unionist parties are more interested by their own agenda of English votes for English laws, that they are for meaningful devolution for Scotland."