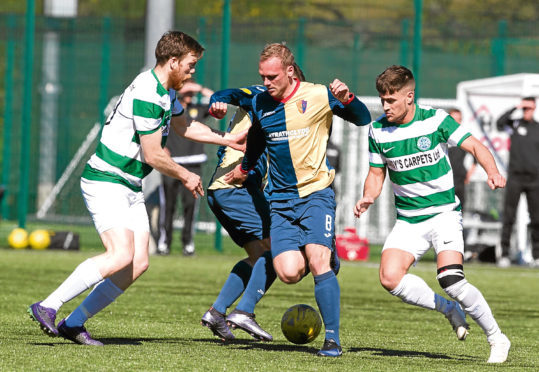 The Highland League and their Lowland League counterparts are lobbying for a change to the SPFL rules which would see the team finishing bottom of the SPFL's League 2 automatically relegated.
At present, the Highland and Lowland League champions meet in a two-legged tie for the right to face team 42, the side that finishes bottom of Scotland's fourth tier.
Cowdenbeath look set to finish bottom of League 2 this season. The Blue Brazil are 12 points adrift of second bottom Edinburgh City with 11 games remaining.
The creation of the pyramid has meant the Highland and Lowland Leagues must crown a champion by April 14.
Highland League pre- sident Dennis Bridge-ford believes changing the format would relieve some of the pressure on teams who face a fixture backlog after the wintry weather.
He said: "I finish my tenure as president of the Highland League in May and I am going to go out with some fairly strong suggestions.
"For me, team 42 should automatically be relegated. There should be no argument about that. We have to change and the wintry weather has highlighted that.
"In no other league does the equivalent of team 42 get an escape clause. They should be relegated, end of story.
"If that happened it would allow us to push the two-legged pyramid play-off between the champions of the Highland league and the Lowland League back to the end of April.
"Make no mistake about it this rule has to change.
"This winter has been bad but there's no guarantee that next year won't be just as bad or even worse."
Bridgeford believes forcing teams to play two, three or even four three times a week in a bid to catch-up is unfair.
He added: "The issue of player safety has to be considered.
"It's absolutely ludicrous to ask semi-professional footballers to play possibly four games a week in the latter stages of the season, potentially Saturday, Monday, Wednesday and Saturday and hold down a full-time job.
"It is absolutely nonsensical that team 42 doesn't get automatically relegated."