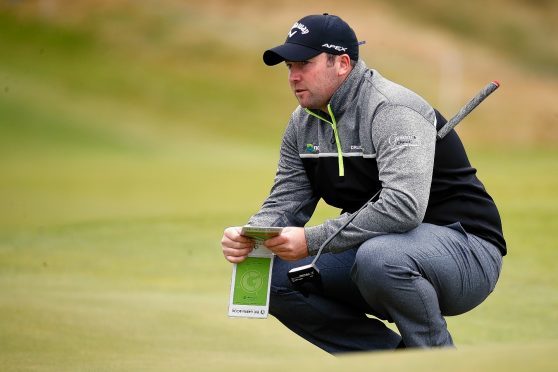 Grantown's Duncan Stewart is targeting a season-changing display in the Aberdeen Standard Investments Scottish Open at Gullane.
Stewart mainly plays on the Challenge Tour but has partial European Tour status, and secured his place in this week's event by winning last weekend's qualifier at Longniddry.
The 34-year-old is hoping to keep that momentum going when the tournament starts today, and he said: "I'm thinking it's going to have to be top 10, maybe top eight to change things.
"But with the money involved, if I could do that I would change my schedule because there's a lot of Tour events in the next couple of months I could play in.
"If that does not work out this week, I would just be back to the Challenge Tour next week and go from there.
"It's good to have a couple of options. If it goes great, it goes great, and if it doesn't I'm still back to what plan A really was.
"I've been playing great for six, eight weeks really. It's just been frustrating not to get a good result.
"Hopefully Sunday was the result that kicks on to next week, then on to next week and on to the next week.
"It's only halfway through the season, it's not like it's the end and I'm trying to chase things.
"It's a good time to start playing well."
Stewart, who now lives in Kirkliston, is just a 45-minute drive from the East Lothian venue, and he added: "I was supposed to be playing in the Challenge Tour event in Italy but it's not changed drastically, it's just a change of venue. My coach Hugh Marr is also down this week, he's always on the Tour events so it's an extra bonus to catch up with him."