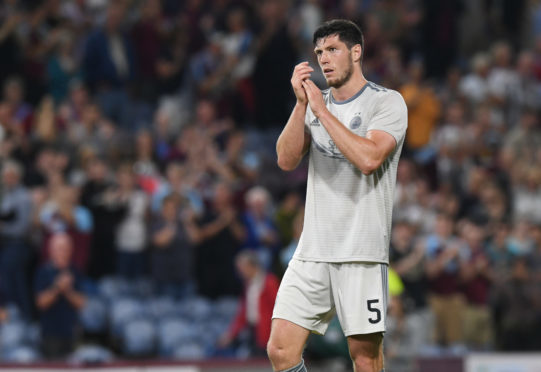 Aberdeen are 100% justified in ensuring they do not sell themselves short after turning down a £3.5million bid from Celtic for Scott McKenna.
It would have been easy to accept the offer which came the Dons' way on Tuesday. It is a lot of money for a youngster still learning his trade.
But McKenna is no ordinary youngster. He's enjoyed a meteoric rise in Scottish football . He has played for his country and even captained the national team. All within the last 12 months.
He has been rewarded for his displays by signing not one, but two improved long-term contracts.
Aberdeen clearly recognise not only his potential but also his worth and most important of all they are under no pressure to sell their prized asset.
McKenna, for his part, has displayed a maturity beyond his tender years by taking his manager's advice and committing his future to the Dons. Derek McInnes has told him if he stays at Pittodrie he can gain the experience he needs and earn himself a move to the Premier League in England.
It was a bold statement from the Dons boss but also a measure of the high regard in which he holds his central defender.
That's why £3.5million is not enough for a player the Aberdeen manager believes is destined for the richest league in the world.
Perhaps the most important factor in the growing interest in McKenna is that Aberdeen, financially at least, are under no pressure to accept the first offer which comes their way.
They are debt-free and as such, in a very strong bargaining position and that is why McInnes has steadfastly repeated his mantra unless a silly offer comes their way the defender will not be leaving the club.
If Celtic, or any other club able to sign players before the window closes on August 31 want Aberdeen's Scottish international defender, they are going to have to get their calculators out as the current sums being offered are not even testing the Dons' resolve.
In short, McKenna is happy at the club, the Dons are not under financial pressure and the window closes in little more than a week from now. It looks like they are holding all the aces in this game.