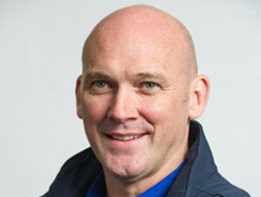 The chief executive of Cricket Scotland has responded to criticism of the current World Cup by saying that every team should have to qualify for the finals of the event in the future.
The ICC has been slated over the structure of the global competition which features just 10 teams all playing one another during a protracted schedule of 45 games.
But already, with 15 fixtures left to play, England, Australia, India and New Zealand have effectively booked their places in the semi-finals, which will not be played until July 9 and 11.
And now, Malcolm Cannon has insisted there must be radical changes after the Scots narrowly missed out on qualifying in Zimbabwe last year when they suffered from several controversial umpiring decisions and bad weather against the Windies.
Cannon told the Press and Journal: "Dead rubbers are what ruins most tournaments for neutrals. The ICC is trying to engage new fans with the sport and this does nothing to encourage new folk into the sport.
"By all means, let's keep a 10-team World Cup if that is what is felt to be the best way to grow the game globally – although what planet anybody would live on to come up with that answer is beyond me – but let's make all 10 teams qualify, with no hiding place, no byes, and no preferential treatment.
"One of the arguments against Associate sides [such as Scotland] taking part is the prospect of potential mismatches, but that is ludicrous, given the one-sided outcomes we have seen at this World Cup.
"Then, people say Scotland had a chance to qualify and failed. Well, that is absolutely true, but one could argue that if we had had reserve days, a DRS (decision review system) and better umpiring decisions, we would have qualified ahead of the Windies."
The ICC has been forced on the defensive, with four matches having already fallen victim to rain and many others turning into one-sided trouncings.