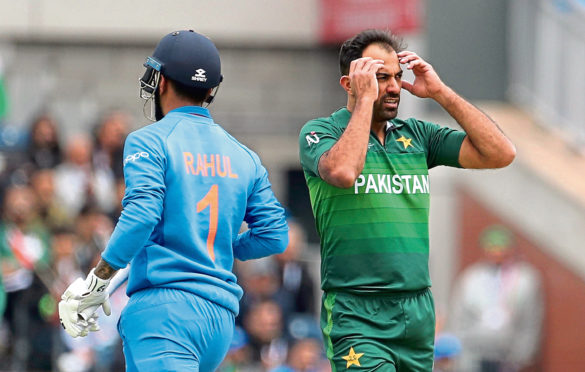 There are two World Cups in progress at the moment – in cricket and women's football – and both events, in different ways, have demonstrated how sport can impress and depress and occasionally during the same match.
During the weekend, for instance, there was some spellbinding action between England and India at Edgbaston, with the hosts, sparked by Jonny Bairstow, Jason Roy and Ben Stokes, inflicting a first tournament loss on Virat Kohli's side.
Yet we also witnessed instances of crowd trouble and brawls between Pakistan and Afghanistan supporters at Headingley, which cast a blight over a small minority. Just as controversial was the snail's pace of Indian maestro, MS Dhoni, who made no effort to press the accelerator as his charges slipped to an anti-climactic defeat in Birmingham.
Was this simply resignation as the imposing run rate kept increasing? Or has the veteran wicket-keeper/batsman simply reached the end of the road? Or, heaven forbid, might he have decided it was actually better that England won the contest, given its possible impact on helping to eliminate Pakistan?
One trusts the latter was simply another transient Twitter conspiracy, but the ICC should realise that the protracted nature of the competition adds fuel to such theories.
It has also provoked unseemly media spats between the likes of Bairstow, who claimed, prior to hitting a century during the India tussle, that many people "were waiting for us to fail" and the former England captain, Michael Vaughan, who described his fellow Yorkshireman's claim as "pathetic".
Similar ructions have erupted at regular intervals throughout the World Cup in France, with the skill and aggression of so many of the female participants undermined by "Groundhog Day" with VAR, "The Crying Game" from Cameroon and "Anger Management" – or the lack of it – between USA star, Megan Rapinoe, and her country's own president, Donald Trump.
The latter row illustrates the absurdity of celebrities and politicians trading blows on social media. Trump declared his intention to invite the Americans to the White House, whether or not they retained the World Cup, whereupon Rapinoe, an articulate gay rights activist, used an expletive as the launch for her message she wouldn't be attending.
Cue lashings of outrage from both sides of the debate and a completely needless distraction from the football which has often been very good.
The moral of the story for the ICC is: Keep cricket tournaments short and sharp and avoid a format which drags on longer than a Chancery court case. And for the FIFA authorities: Don't implement baffling and often muddle-headed technology without thinking things through properly.
Come to think of it, that message would work for some of our political masters too!
**Aberdeenshire's cricketers lost again at the weekend in the Eastern Premier League against Stew Mel, and the city club are now staring relegation in the face.
Currently bottom of the table with just one win from more than half their fixtures, Shire need at least three victories in the remaining eight games to have any prospect of avoiding the drop.
Nobody should write them off, but they are simply not putting enough runs on the board to help their young bowling unit. And relegation won't just affect Shire. If they go down, their Mannofield colleagues would face the same fate.
Kenny Reid's men require a rapid change in their fortunes. Speaking as an Aberdeenshire member, it nonetheless seems unlikely.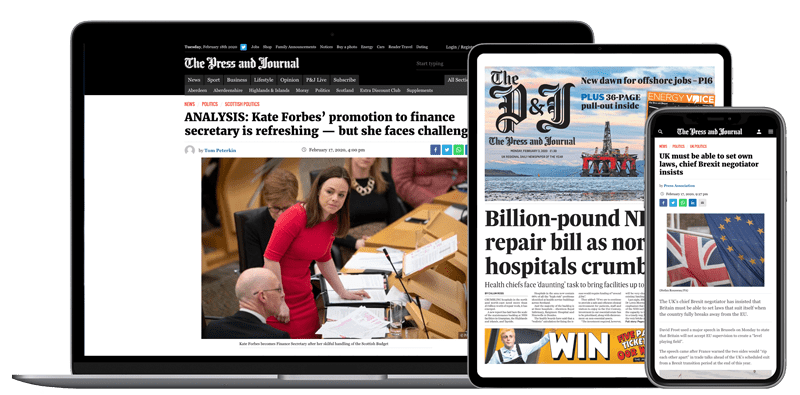 Help support quality local journalism … become a digital subscriber to The Press and Journal
For as little as £5.99 a month you can access all of our content, including Premium articles.
Subscribe