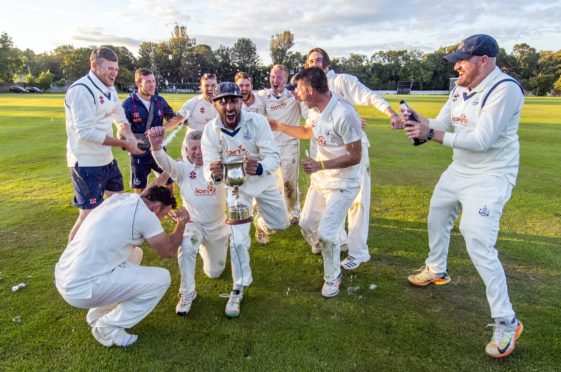 They are one of Scotland's most progressive cricket clubs and have enjoyed tremendous success in their homeland in recent summers.
And now, it has been confirmed that Forfarshire Cricket Club will make their debut in the European Cricket League after a landmark partnership between Cricket Scotland and European Cricket League was agreed.
The new competition should help raise standards in several developing nations and create a platform for expansion outwith the game's traditional structure.
That is certainly the vision and ambition of those who are at the forefront of the event.
Gus Mackay, Cricket Scotland's chief executive, said: "We are delighted to announce this partnership which gives our clubs the opportunity to compete with others in Europe.
"The European Cricket League has developed a great reputation and we are pleased to give our clubs in Scotland the chance to showcase their skills and demonstrate the growth of cricket in Scotland."
Founded as long ago as 1880, "The Forfs" are the current Scottish champions, after winning the 2019 Cricket Scotland Grand Final and Eastern Premiership.
They subsequently crowned an historic season by triumphing in the Murgitroyd T20 competition, which provided their entry route to European Cricket League 2020.
Their president Clark McConnachie said: "Last year was easily the most successful season in the history of Forfarshire CC and it is a massive honour for us to represent Scotland in this exciting new competition."
Through the Murgitroyd T20, sides across Scotland this summer will have their chance to take part in the European Cricket League, with the winners of the T20 tournament being eligible for the 'Champions League of European Cricket.'
The ECL will take place at La Manga Club in Spain between May 31 and June 7 and features clubs from countries such as the Netherlands, France, Germany, Denmark and Spain locking horns with one another.