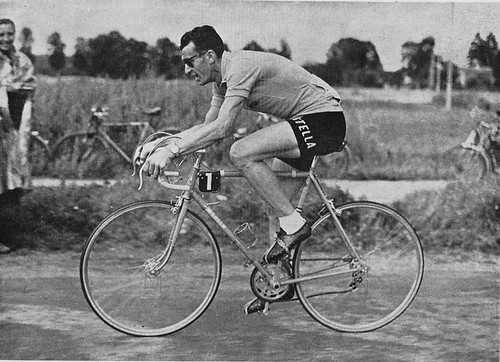 The Tour de France has always been one of sport's great events: a test of stamina, technique, temperament, teamwork…and the ability to wake up every morning with your limbs screaming for mercy and yet maintain your surge to keep opponents at bay.
It has produced a multitude of good stories throughout its history and although the balance might have shifted away from positive achievements to positive drug tests too often in recent times, many of us have started following the 2020 Tour which began at the weekend with a sense of exhilaration even though the usual crowds along the route are missing.
There has always been plenty of Scottish interest in cycling, not least when Robert Millar became the King of the Mountains in 1984, prior to the arrival of such triumphant Olympians, Paralympians and world champions as Sir Chris Hoy, Neil Fachie and Graeme Obree.
But even before these stars emerged, there was a more esoteric story about the Aberdeen connection with one of the greatest figures in the history of the Tour de France: Louison Bobet, who won the gruelling race in three consecutive years from 1953 to 1955.
Earlier this year, I spoke to one of the Granite City alumni who was taught by Mr Bobet's brother, Jean, and he regaled me with the fascinating story of how the French brothers made cycling history and excelled in their domain with a revolutionary training regime.
Bill Cooper was a teenage student at Robert Gordon's College when he first rubbed shoulders with Jean and has followed his former teacher's life ever since.
Although Louison was only 58 when he died in 1983, Jean is still going strong at 90 and was instrumental in establishing a museum in his brother's memory in Saint-Meen-le-Grand.
Cooper said: "I knew him through our French classes at RGC long, long ago in the early 1950s, but I remember being introduced to a slim young man and being told: 'This is Monsieur Bobet who is going to improve your spoken French.
"Well, thereafter, in a mixture of English and French, we were taken on a wonderful journey following the ups and downs of the Tour.
"There was little, if any, television coverage of the race and we were amazed by its three-week length and the distances covered and, above all, by the height of the formidable mountain passes.
"Jean told us of his brother's dream that he would one day win the Tour and I have never forgotten it. A few months later, he left Aberdeen to help his brother and, of course, in the next few years, Louison enjoyed a remarkable amount of success.
"They worked closely together and it was a fantastic feat to win the Tour three years in a row. It's a remarkable story which is very much worth telling."
Mr Cooper and his family themselves became prolific cyclists and are among the catalysts for the sport's recent surge in popularity in Scotland.
He recalled: "We did the things that most boys in my part of the city did. We cycled alone or in small groups to Ellon and Collieston as well as up Deeside and to Stonehaven. And quite often to school as well.
"The real cyclists in my family were my wife Gillian and our son David. Both were members of the Cyclists Touring Club and regularly covered up to 105 miles on week-end runs including carrying their bikes over Mt Keen as part of a round trip on the south side of the River Dee. For a few years, David was also a member of the Deeside Thistle Cycling Club.
"Some members of Gillian's family were also keen cyclists including her mother and her aunt and uncle. This couple covered many miles together on a tandem.
"Uncle Walter was a founder member of the CTC in Fife and, on his 90th birthday, did a last 10-mile run on his bike after which his doctor forbade any more!
"For the next decade, he used an exercise bike in his home and when he died, aged 100, he was celebrated in CTC circles as the oldest member and the longest serving.
"As a family, we have long enjoyed TV coverage of the Tour de France and, in more recent years, of the Italian Giro and the Spanish Vuelta as well."
In the past, they have revelled in the exploits of such luminaries as Greg Lemond and Miguel Indurain in the 1980s and 1990s and the more recent success of British competitors including Bradley Wiggins, Chris Froome and Geraint Thomas.
And even though this year's marathon route is being staged in unprecedented circumstances with a marked absence of crowds thronging the routes and applauding the participants, it still has the potential to be a true tour de force!
SCOTTISH golf does not have its problems to seek, but there should be a positive response to the appointment of Phil Anderton as the chief development officer at the R&A.
The 55-year-old has been a galvanising influence wherever he has travelled in sport and showed his ability to spark pyrotechnics at the Scottish Rugby Union, earning the nickname "Fireworks Phil" in the process after being recruited from Coca Cola.
I remember meeting him at Murrayfield shortly after his appointment in 2000 and he subsequently delivered record revenues and attendances, motivated by his conviction that rugby had to offer spectators more than just a 80-minute experience if it was to begin preaching to the unconverted.
Not surprisingly, this philosophy didn't appeal to everybody – Anderton might have devised the now-famous Diet Coke break advertisement, but he was more of a Marmite figure at the grassroots – yet he realised the game needed to appeal to a wider and younger audience.
The same is true of golf, especially as officials grapple with life after Covid-19 and clubs across Scotland seek new ways of attracting members.
In the past, many sports administrators have paid lip service to the notion of breaking down barriers and encouraging diversity. But, having talked to Anderton on several occasions, it is clear that such ideas are ingrained in his DNA.
He said, in discussing his new role: "Our goal is to ensure the sport thrives by becoming more appealing, accessible and inclusive and the R&A has a huge role to play in driving that effort, because golf has so much to offer."
For this man, nothing will be out of bounds.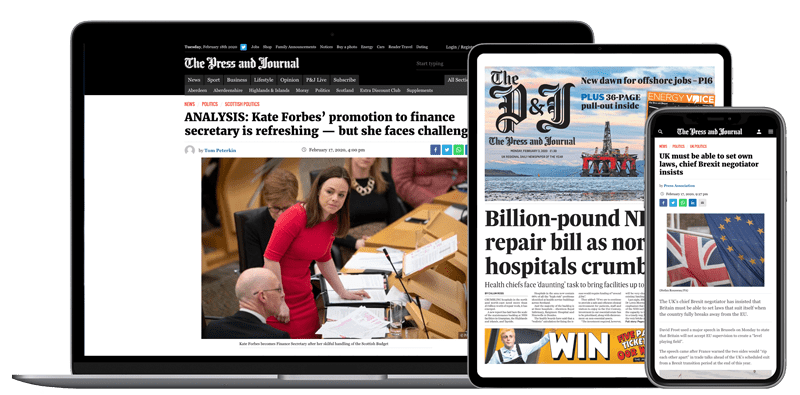 Help support quality local journalism … become a digital subscriber to The Press and Journal
For as little as £5.99 a month you can access all of our content, including Premium articles.
Subscribe