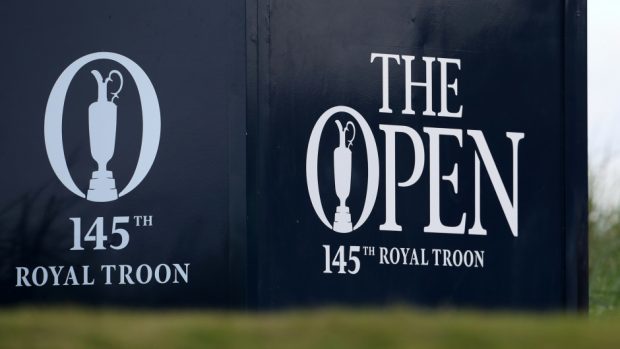 American Justin Thomas says this week's Open championship has felt more like a lads' holiday than the most important week of his season.
The 23-year-old made a fantastic start on his Open debut with a four under par 67 in his opening round at Royal Troon yesterday.
Thomas is staying in a house with fellow Americans Rickie Fowler, Jordan Spieth, Jimmy Walker, Jason Dufner and defending champion Zach Johnson.
Earlier this week, Thomas shared a picture on social media of himself drinking from the Claret Jug before Johnson handed the trophy back to the R&A and the American is keen to enjoy another celebratory swig on Sunday by winning this weekend.
He said: "It tasted a lot better out of there for some reason.
"I was very tentative because I'm very superstitious but I heard Zach and Phil Mickelson had done it beforehand so I thought it was fair game.
"It would be great to do it again but it's only Thursday and I have a lot of golf left.
"We have had a little frat house this week and it has been fun.
"We had a great afternoon on Wednesday. We were going to go for a walk by the sea but we decided to throw a baseball around instead.
"Rickie always travels with two baseball gloves and a ball and he and Jimmy started throwing it about.
"Then we just started finding balls everywhere in the yard, soccer balls and tennis balls and everything.
"We found something we could use as a bat and started playing backyard baseball.
"We were probably out there three hours. It was great.
"We were like little kids again."