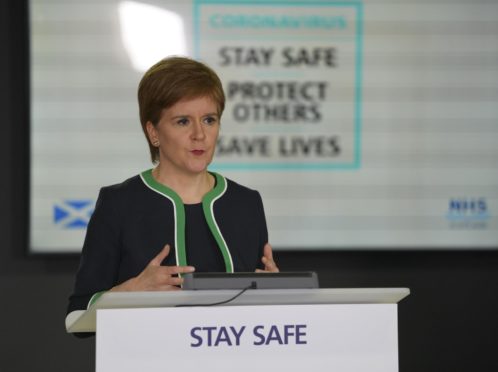 It was inevitable. When the news of Boli Bolingoli's flagrant breaching of government quarantining rules broke, there had to be some ramifications.
What choice did the Scottish Government have? Just days after leaving no-one standing with her comments on Aberdeen players breaching protocols, Nicola Sturgeon was again quizzed about the actions of professional footballers off the pitch.
I agree it is harsh and unfair on those who have worked diligently and tirelessly to get the game back up and running in Scotland. They have had to jump through hoops – just read the various Scottish FA documents on returning to play – and to have their efforts undone in such a manner will be difficult to take.
But the First Minister's responsibility is to Scotland as a whole, not just football and a frightening level of risk caused by Bolingoli, playing just days after returning from Spain, cannot be ignored. Celtic's statement yesterday was commendable in its vociferous condemnation of the player's actions, however one suspects it was timed just before Sturgeon's briefing as some sort of mitigating measure against a possible halt.
It is clear, too, that the first minister is sick and tired of answering questions about footballers.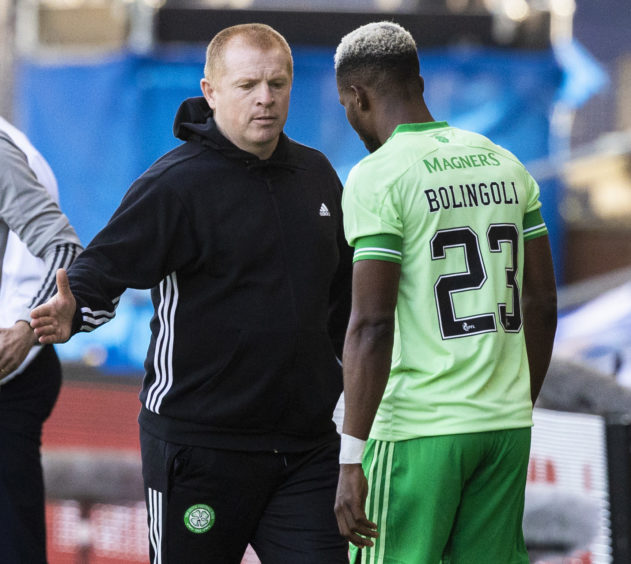 There is a whole country to run and it is not her responsibility to be making sure Scottish football stays in check. She rightly called on the game's governing bodies in this country to come up with some sort of punishments for those found to have breached the protocols.
On the back of eight players from Aberdeen being hauled over the coals last week for their behaviour, in attending a city centre venue as a group that exceeded the four-household limit, there can be no excuse for not knowing the rules.
The Dons took a kicking last week for the situation, which comes amid a localised cluster of Covid-19 cases that has resulted in further lockdown restrictions imposed on the city.
But in the same way arguments have been made for gyms being open before pubs, other industries can rightly feel aggrieved if football continues to get second chances while they are shut down. Businesses have been forced to close permanently during this crisis because of a lack of income, so the government bending over backwards to keep football going would look terrible.
The individuals involved in these incidents do deserve criticism. They have made mistakes. My only hope is they are able to atone for these errors in judgement and not be vilified or lynched for their actions. With a pause on Scottish football not out of the question, it is inevitable some will aim vitriol at these men in a desperate act of vigilante culprit-shaming. They will want someone to blame.
But there are human beings at the centre of this. They know they have done wrong and being cast as a villain will inevitably have a detrimental impact on their mental health. That does not sit comfortably with me.
There has been enough sadness and dark days for us all over the last few months. There are those in high-stress, high-risk jobs that have kept the country running during the most difficult of times. They deserve every ounce of respect and humility from the public and to be looked after.
These recent incidents cast a shadow on their work and progress that has been made. Negative headlines spread faster than good. Let's use this pause to reflect on where we can all do better.