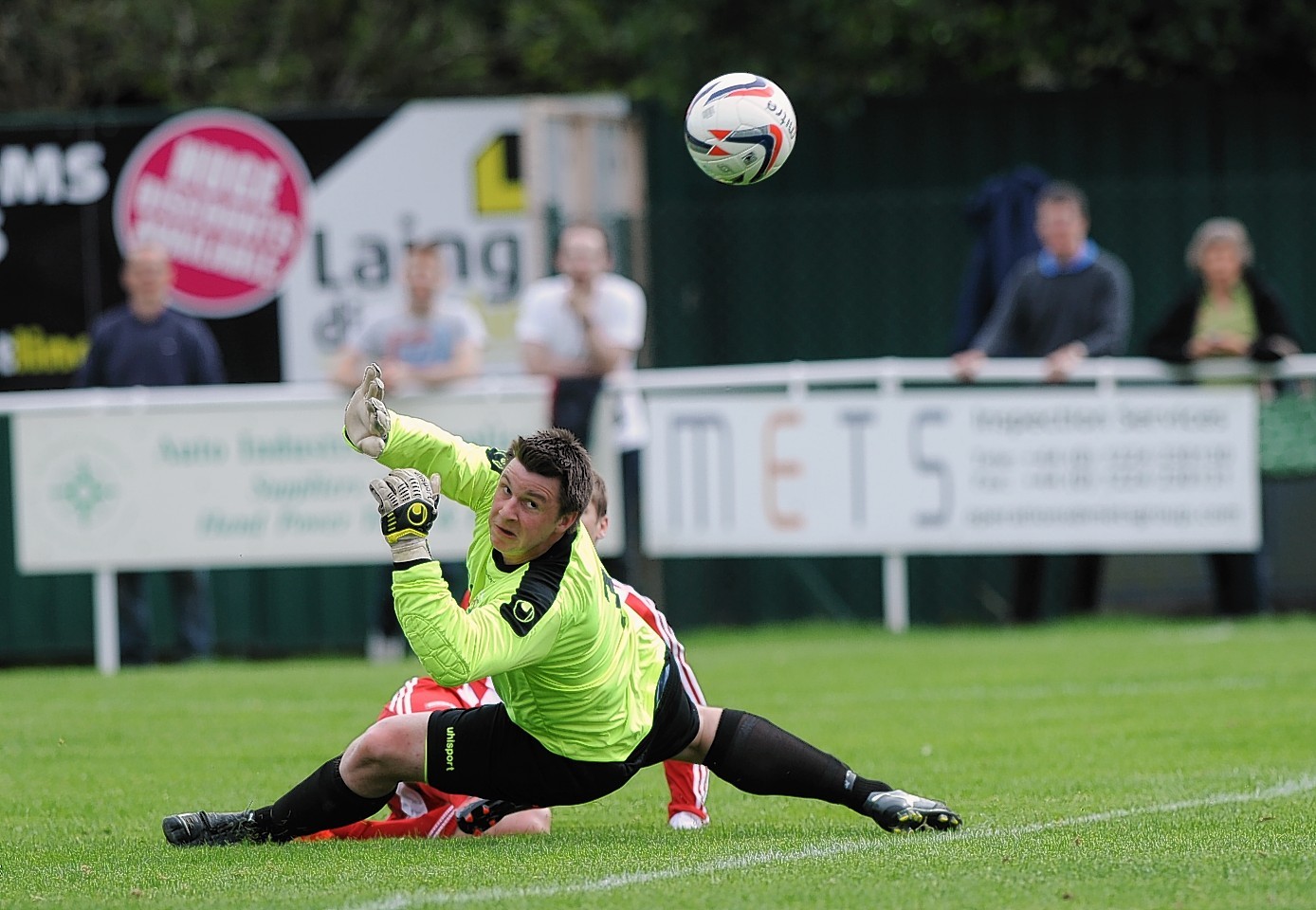 Forres Mechanics manager Charlie Rowley has warned Scottish Cup opponents Elgin City his goalkeeper Stuart Knight will have a point to prove in Saturday's second round replay.
The sides drew 0-0 at Borough Briggs last weekend but the match was overshadowed by City manager Barry Wilson's claims Knight had feigned injury during the game.
With 76 minutes played Knight clattered into the post having raced back to try to cover his goal from a Graeme Beveridge shot which hit the bar.
The goalkeeper fell to the ground while City forward Graham Bayne scored into an empty net, a goal which did not count as referee Graham Fraser had blown his whistle to signal attention for the player.
Wilson was furious in aftermath of the match, claiming: "There was absolutely nothing wrong with him but the referee had to take his word for it."
Rowley said: "Stuart was absolutely fuming when he heard Barry Wilson had felt he was feigning injury when he clearly hit his head on the goalpost.
"I would think Barry now probably regrets what he said, it is no big deal as far as we are concerned, but perhaps sometimes you are better keeping some comments to yourself. I think it was more frustration on Barry's part because of the way his side had played, the only chance they created was when Stuart hit his head."
Rowley is confident his side can see off the City challenge in Saturday's replay. He added: "Although Elgin beat us in the North of Scotland Cup earlier in the season, we played really well that night and had a couple of decisions from the officials not gone against us we could easily have gone through.
"We had nothing to fear going into last Saturday's cup tie at Borough Briggs, although we were a bit more defensive than normal as we were away from home, and because we conceded four goals at Inverurie the previous Saturday.
"We did our job, we set out to be in the third round draw and we achieved that, now that we have had a close look at Elgin we are confident we can go through. The tie is still balanced and with the Scotland game on we are hoping the supporters will come to our game first.
"We had the biggest attendance of all the second round ties last Saturday, nearly 1,200, so we are hoping to replicate that this weekend."
The winner of Saturday's replay will have home advantage against Bo'ness United, 7-1 conquerors of Aberdeen junior side Culter last weekend.