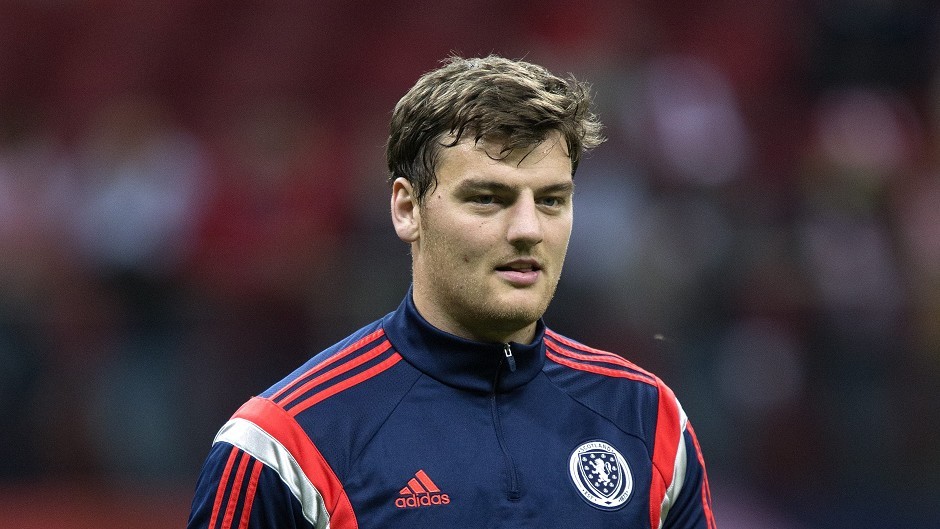 Chris Martin chose the wrong time to play his worst game of the year.
The Derby forward was hugely frustrated after his first start for Scotland ended in major disappointment.
The 26-year-old was given the chance to lead the line against England, the country he had represented at under-19 level, but he barely got a kick of the ball before being substituted at half time as Scotland trailed 1-0.
England eventually ran out 3-1 winners at Parkhead and Martin was dejected after his abject display.
He said: "I think that is one of the worst games I have played for a long time. I don't want to be remembered for that game. Hopefully I get another chance to prove I am better than that, but I will have to bide my time and wait and see.
"That was my first taste of starting at this level against a very good side with some very good players.
"I need to review it, see where I went wrong and learn from the experience.
"It is a big learning curve for me against players who are playing in the Champions League.
"That is a big step up from what I am used to playing in the Championship with Derby.
"It was not a great performance but I learned a lot. These things happen – there is not a lot I can do about it. I just need to review where I went wrong and that will be the same for the whole team.
"We have come a long way but we still have a lot to improve on. If we continue to do that then we can get where we want to be."
Martin had no problem with Scotland manager Gordon Strachan replacing him at half time with James Morrison.
He added: "I don't really get nervous. I was excited about the challenge, I am just disappointed I didn't do a little bit better.
"I didn't take any offence at being brought off. The manager trusted me enough to start the game, but I didn't do well enough to stay on the pitch and I respect his decision.
"The better team won. They got the ball down better and created the better chances.
"England made it tough for us to play so you have to give them credit as well.
"But we didn't play the football we have been playing during the Euro 2016 qualifying campaign so far."