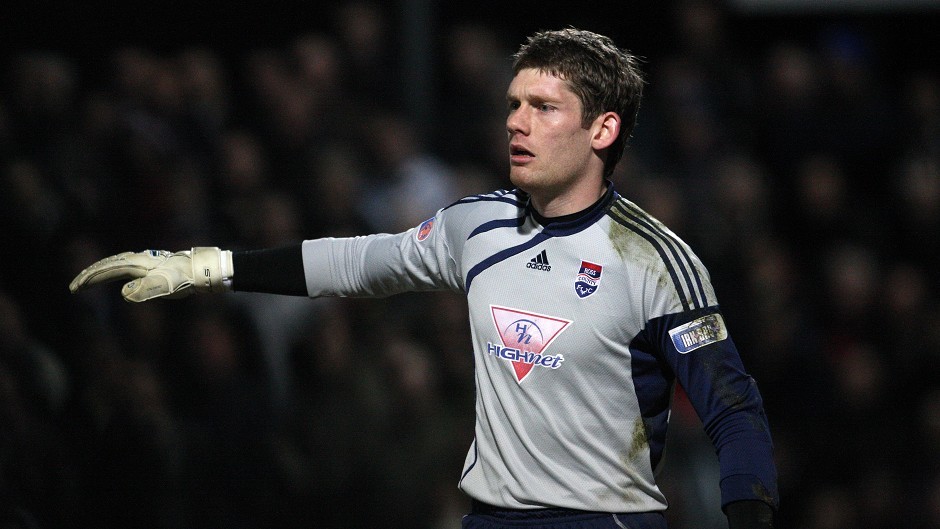 Hamilton goalkeeper Michael McGovern believes he can be Northern Ireland's number one when veteran Roy Carroll decides to call it a day.
McGovern made his first competitive start in Saturday's goalless draw against Romania after 37-year-old Carroll was ruled out with an abdominal problem.
That was only his fourth cap in five years, three of which have come since March.
Carroll remains Michael O'Neill's first choice, having played 15 successive qualifiers prior to the Romania clash, but McGovern is eager to inherit the gloves when the time comes.
"I like to think that I have taken my chance now that it's come," said the 30-year-old.
"Opportunities for me have been few and far between, so when they come I feel like I need to take them and stake my claim.
"I'd love to play but of course I understand the situation. Roy has been excellent for Michael since he came back in and I wouldn't be shouting from the rafters that I should be playing in the next game.
"He's not going to go on forever, but he has a few years left in him, so if I get a wee chance here and there before he does retire hopefully when he does step down I will be in a good position to take over."