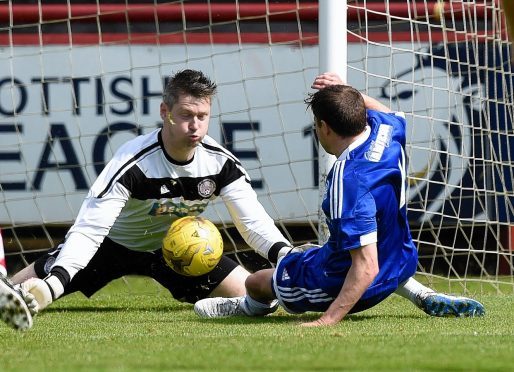 A Scottish League One goalkeeper dropped a howler this afternoon – when he turned up at the wrong ground.
Brechin City goalkeeper Graeme Smith thought he had arrived in plenty of time for today's clash with Stenhousemuir but was forced to make a 83-mile dash north when he realised his error.
The keeper arrived just in time for the 3pm kick-off at Glebe Park – back in Brechin.
https://twitter.com/will_hoggan/status/668055269453275137
The clamity was picked up by Stenhousemuir's head of community football – William Hoggan – whose tweet did little to spare Smith's blushes.
Mr Hoggan said: "Brechin City keeper Graeme Smith rocks up to Ochilview Park today but they're the home team. Haha classic."