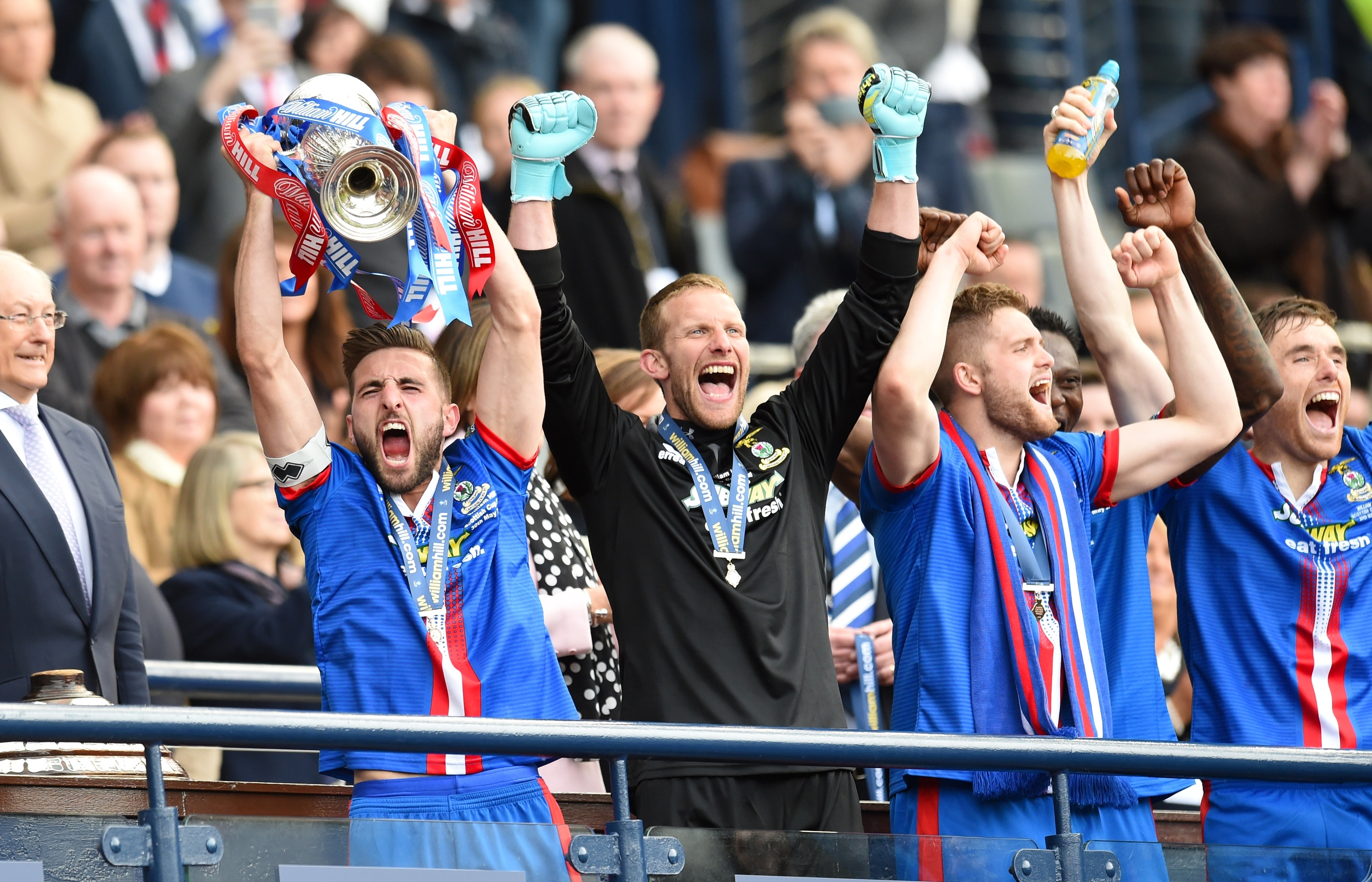 Aberdeen vice-captain Graeme Shinnie will treat his brother Andrew like any other opponent in Saturday's Scottish Cup semi-final.
The Dons midfielder is likely to be tasked with dealing with the threat posed by his elder sibling on Saturday.
The pair played together at Caley Thistle but have only lined up against each other once in the past – when Caley Thistle were beaten 3-1 by Birmingham City in a pre-season friendly three years ago.
Dons player Shinnie is looking forward to going head to head with his brother at Hampden and said: "I wouldn't say it is going to be awkward.
"As soon as the game kicks off he is just another player and I will be the same to him.
"After the game we will have a chat and one of us will obviously be happier than the other. But, whoever wins, we will both be there at the final, supporting the other one.
"It is good for the family that there will be one of us playing in the Scottish Cup final.
"We have spoken about it and been having a laugh saying it will be one of us chasing the other.
"We are both professionals and it is a game we will both look forward to.
"We are playing for two big clubs in Scotland and it is a match we hoped would come round one day.
"It will be a great occasion for both of us and our family."
While Aberdeen have not tasted Scottish Cup success since 1990, Shinnie captained Caley Thistle to victory in the competition only two years ago.
And the 25-year-old is desperate to replicate the achievement with his hometown team.
He said: "I would love to get another winner's medal. They are the best days out. Winning trophies is everything anyone wants as a footballer.
"Saturday's semi-final is a game I am looking forward to and hopefully we can produce a performance that gets us through to the final."