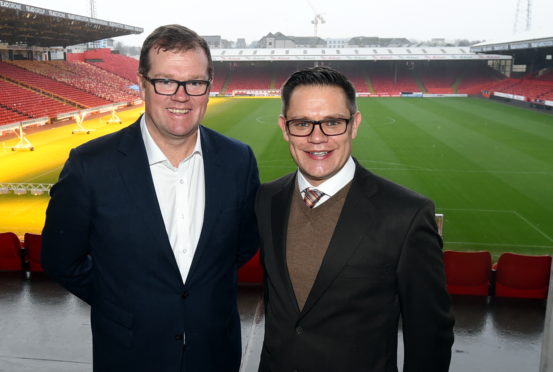 Scottish football needs to do a better job of marketing itself, according to Aberdeen's commercial director Rob Wicks, as the club seek a move away from bookmaker-sponsored products.
A new £160 million televison deal for the nation's game was announced this week with Sky Sports taking sole ownership of live games after splitting the previous agreement with BT Sport.
It follows Premier Sports being awarded the televised rights for the Betfred Cup and BBC Scotland showing live Championship games, plus lower-league play-offs and the IRN-BRU Cup on BBC Alba.
On the sponsorship front, Scotland's four top leagues, Scottish Cup and League Cup, are all backed by gambling companies. Wicks feels it is a stance that needs to change if they want to make strides in promoting the game in Scotland, with the club wanting to distance themselves from bookmakers.
Wicks said: "We are conscious as a football club of the impact gambling can have on a community. The numbers that were released this week about more children under the age of 16 having an issue with gambling rather than alcohol, drugs or smoking is a very worrying statistic.
"We have made a conscious decision that we wouldn't want to entertain a gambling brand on our shirts or as a club partner in one way or another. We think that's an important position to take as there are a number of challenges and we don't want to be adding to that.
"Each club has got to make their own decisions. I think the stats say that one in two club shirts now have a betting brand on the front across the UK, which is a worrying number in itself. It's something we have taken a pretty clear stance on.
"We have the governing bodies, who like the clubs have got to make their own decisions and there are some big cheques that can be waved and sometimes numbers dictate. At the end of the day, I think that sometimes it's better to make the right decision when it comes to these sort of things.
"For us addressing these kind of issues, as a club ingrained across the community, it is more important as I think there are more creative ways in building our commercial portfolio."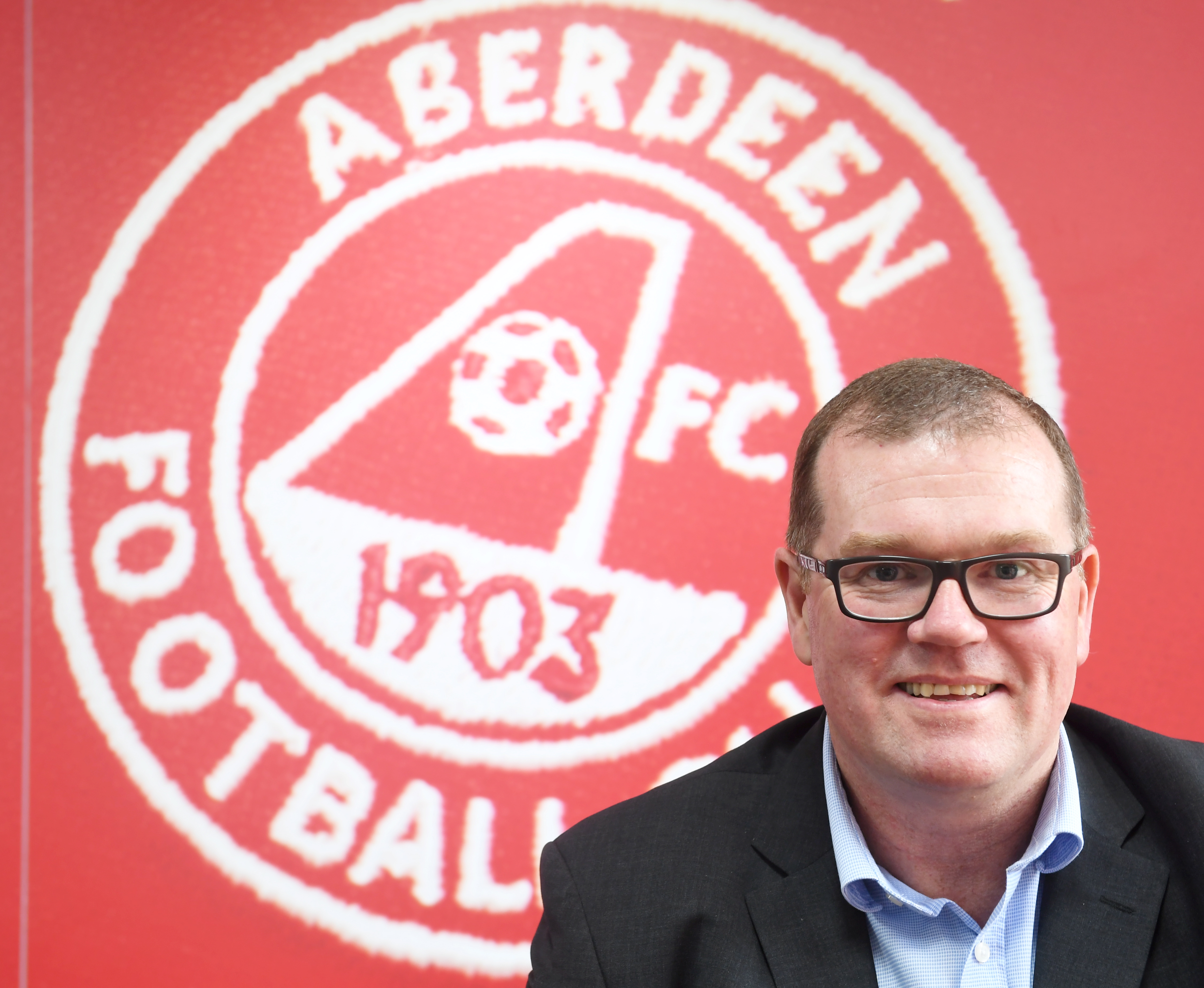 Critics of the TV deals have pointed to viewers requiring an additional subscription to Premier Sports, which would mean three separate paid-for services covering the game in this country.
There has also been consternation at the disparate nature of the deal Sky have agreed with the English Football League, believed to total £595 million, and the quality of their coverage.
He said: "There's no getting away from the fact we would all like to see the number be a little bit higher but we will crack on and do what we can. I don't think people quite get what Scottish football is all about. I read an article a couple of months ago about it being positioned as a grainier and rawer game.
"That resonates with me and you see that in the crowds and the way it's played, it's different to how it is played elsewhere on the continent or down south. From my point of view, I think both the SPFL and SFA would do well to see if they could position the Scottish game down those lines as a gritty alternative.
"We want a seat at the table when it comes to TV deals or discussions on a third European competition and those things are important going forward."
Wicks was speaking at the launch of Aberdeen's partnership with Health Shield, their new health and wellbeing partner.
The club hope to promote physical activity and wellbeing among its staff and the wider community, while making healthcare more accessible to the public.
He added: "This is an issue to try to get people to take the initiative about their own health and to be that little bit more responsible. We saw with our Europa League qualifier against Burnley, their fantastic initiative of screening people for prostate cancer by getting men to come down to the football club.
"They wouldn't go to a doctor's surgery but they went to the football club because they felt more comfortable in that environment. That's resulted in Burnley saving 100 lives in the couple of years that the programme has been running and its been rolled out to a number of other clubs.
"We are talking with our partners and a cancer charity to drive things like that forward in the future. The club is evolving as we wouldn't have seen a health and wellbeing partner in years gone by but it is important as we drive Aberdeen forward towards the new stadium."