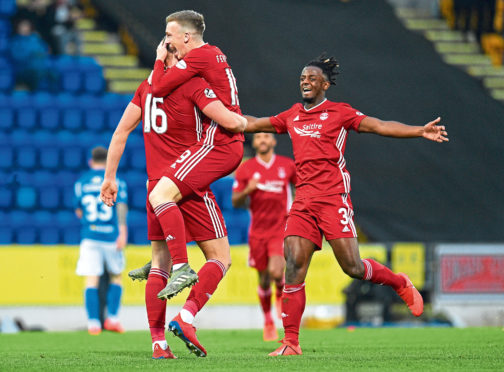 What a difference a year has made to Sam Cosgrove.
As last December loomed, the Aberdeen striker had three goals to show for his efforts.
It was an inauspicious start to his career in Scotland but that all changed when he scored his fourth goal of the season – and his first since October 6 – in a 3-2 win against Livingston at Pittodrie on December 11.
What followed has been like a story straight out of Roy of the Rovers.
Fast-forward to Sunday's 1-1 draw with St Johnstone in Perth and Cosgrove was on the scoresheet again. It was his 50th game since netting against Livi and his 36th goal in what has been a remarkable spree.
Cosgrove has reinvented himself as a goal machine in Scottish football and he has no designs on easing off.
He said: "I think the first of my run was against Livingston. I look back at the stats of my last 12 months and they're good, so hopefully I can keep adding to that.
"I didn't have a target before the season but at the moment I'm on 17, so I think 30 goals is the target I want to aim for by the end of the season."
It is inevitable such a prolific return will attract attention and, with the winter transfer window due to open on January 1, there will be more than a few Aberdeen fans feeling nervous about whether they can hold on to their star striker.
Italian media, perhaps somewhat fancifully, linked the Englishman with a move to Lazio but it would be a bigger surprise if no offer comes from England in the new year.
Cosgrove, however, remains relaxed about the situation.
He said: "I just ignore it. I just work hard every day, keep on doing what I'm doing and I just try to do my best for the team. Whether that's scoring goals or putting in good performances, then that's all I want to do."
His 36th Dons goal was one of his best – a pinpoint 25-yard drive into the bottom corner.
Cosgrove said: "It happened in a bit of a blur. We got off to a decent start but, performance-wise, I think it was miles off what we're used to and what we expect.
"Going 1-0 up, I think we've got to look back and wonder how we didn't leave with three points. We couldn't believe it.
"Going a goal up, we've got to control the game better. Their goal comes out of nothing but we've not helped ourselves one bit. Even with them going to nine men, it's not ideal.
"There's a lot of disappointment. We knew what we needed to do before the game. We needed to come out fast. The first half was mixed. We've got to control the game.
"I thought we weren't bad. We weren't great either and we weren't at the standard we needed to be. The second half, we just didn't take control.
"As you can expect, there were a few angry words from everyone. It's not ideal.
"There's boys in the team who want to win and these are the games we've got to win. Under all the circumstances, we're disappointed."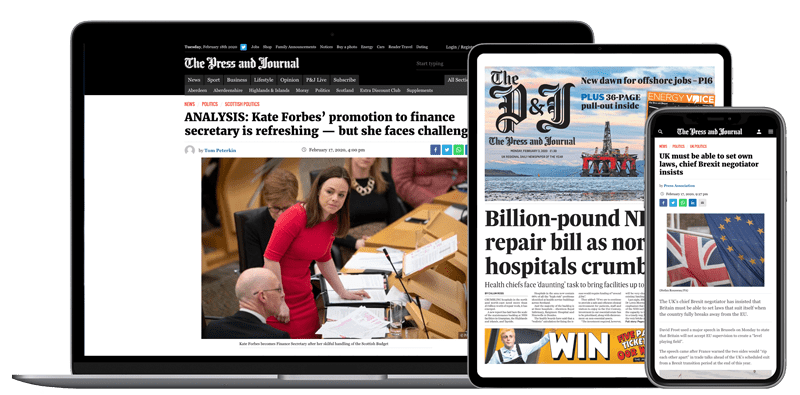 Help support quality local journalism … become a digital subscriber to The Press and Journal
For as little as £5.99 a month you can access all of our content, including Premium articles.
Subscribe