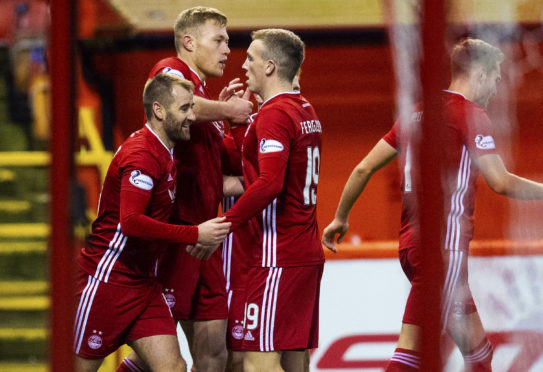 It was entirely fitting that the 300th competitive match Niall McGinn should play for Aberdeen would be won by a goal of his making.
McGinn's Pittodrie longevity is a product of both his productivity and his adaptability.
When he first arrived he was, for some time, the team's main and only goal threat. But eventually he settled into a role as chief creator for Adam Rooney and then Sam Cosgrove.
In that job he had to first share the limelight with Jonny Hayes, then upon his return from Korea compete with new stars recruited specifically to replace his contribution. The instant hero became the reliable – and rotatable – team player.
Through it all his importance to what appeared on the Dons' scoresheet hardly wavered. McGinn's 82 goals for the club already put him on the doorstep of the all-time top 20 and he has provided the key assist to almost as many again.
That latter figure is perhaps the more astonishing for a player who, in the early part of his Aberdeen career, knew that any pass he may occasionally give was immediately and significantly lessening the threat to the opponent's goal.
Saturday's winner was a fine illustration of McGinn's intelligence as a player.
The 21-goal version of 2012-13 would, when presented with the ball near the corner of the penalty area, have looked to shift inside the defender and curl his own shot at goal.
It would have been the right choice, for want of a better option.
But these days, with a reliable finisher patrolling the six-yard box, his change of feet was only to fashion the angle to spin a cross to the foot of the back post, in the knowledge that a goal created counts the same as a goal scored for the team as a whole.