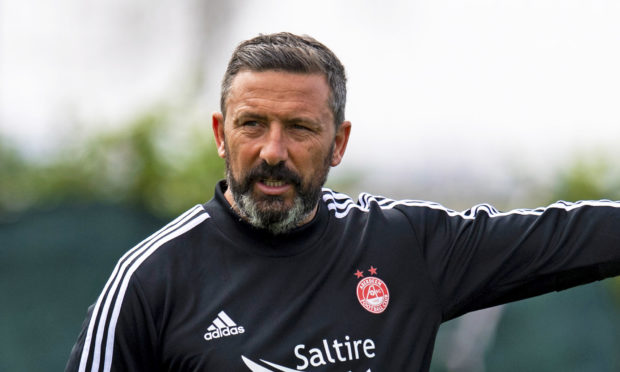 Aberdeen manager Derek McInnes hopes his side's Scottish Cup dream isn't kicked into touch by the game's shutdown.
With Scottish football suspended until further notice as a result of the coronavirus outbreak, it is unclear what the ramifications of a prolonged break would be.
The Dons were due to face Motherwell at Fir Park on Friday night before the SFA and SPFL announced all domestic professional and grassroots football in the country was halted until further notice.
McInnes' side sit in fourth position in the Scottish Premiership, a point behind Well with eight games remaining, while they were due to face Celtic in the semi-finals of the Scottish Cup at Hampden Park next month.
The Dons boss hopes when play does resume the season be played to a finish, rather than the current campaign being declared null and void.
He said: "I don't know how they are going to be able to do it but however they do it I do feel the season should be played out and concluded.
"We set out in a competition to decide winners and losers.
"We are in the semi-finals of a cup competition and we want to win a Scottish Cup.
"We are deserving of that chance.
"For sporting integrity and all the rest, the season has to be completed.
"Whether it encroaches and starts to impact next season and the next season becomes a shorter league campaign as a consequence then who knows.
"You can't start a season and then not finish it and all the effort counted for nothing.
"We have got to finish it whenever we can finish it.
"Whether it is in two weeks or two months or in August, we should conclude this campaign, as difficult as it is going to be for everyone.
"We can't just write it off."
The Dons have taken the precautionary measure of shutting their training facility Cormack Park and have told their players to remain at home for the foreseeable future.
McInnes said: "We held a meeting after the game was cancelled.
"All we said to the players was to make sure they are aware of their responsibilities.
"We can't be putting the players out into a social situation.
"They can't be going to gyms, cinemas or restaurants.
"We are more or less telling them to stay in their houses as much as we can.
"We have closed the training ground.
"We are assuming this weekend's game (Livingston away on Saturday) is going to be off.
"If that is the case, we are shutting the training ground down until Monday March 23.
"We just want our players to take a step back.
"If the game goes ahead then that changes and we will just train as normal this week.
"We are expecting a decision to follow what everybody else is doing (across Europe) and cancel the games.
"If that is the case then we will tell the players to take responsibility for their own actions.
"Hopefully a collective effort can maybe help the situation by not contracting the virus and we can be in a situation in a few weeks' time where we can pick up on the fixtures remaining.
"If we don't take responsibility and ownership by trying to avoid these situations and minimising the risk then there is a chance where we are going to get a situation where the season won't get played out.
"Then it would become a puzzle and who knows what the answers are."
McInnes believes the Scottish FA and SPFL made the right call to postpone the fixtures indefinitely, rather than wait for government intervention on the matter.
He added: "It was absolutely the right thing.
"Of course all week we had been bursting for this game and looking to set about Motherwell and get the three points.
"It was such an important game.
"When we trained on Thursday afternoon, the whole focus was on the game.
"But it all seemed to change quite quickly.
"We were all watching the news come in with more and more people being affected.
"When we woke up on Friday morning it felt wrong to be playing football that night.
"It didn't feel right and when the decision came I agreed it was the right decision.
"Football is so important to us all but it is way more important that we try to rid us of this virus that is causing so much disruption and grief.
"We need to do what we can now to make sure we can pick up the season where we left off.
"Hopefully we can be led by the government and take confidence from the experts that this in time will get to the stage where we can get back to some sort of normality."
Follow below for the key coronavirus updates: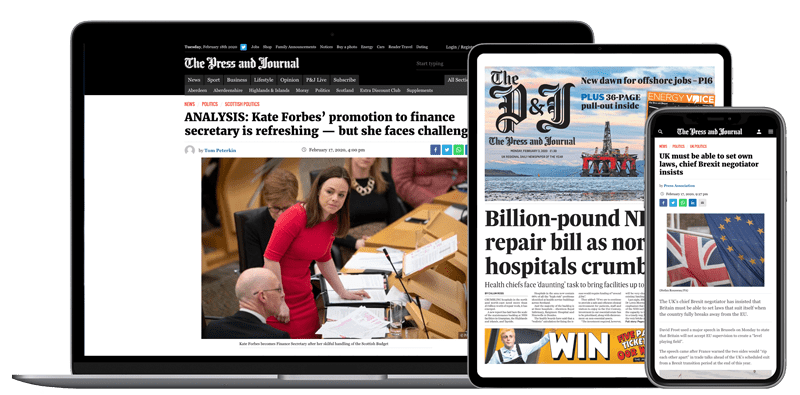 Help support quality local journalism … become a digital subscriber to The Press and Journal
For as little as £5.99 a month you can access all of our content, including Premium articles.
Subscribe