Aberdeen director and Atlanta United president Darren Eales has lauded the Dons' response to the coronavirus crisis.
Eales has watched from afar as Aberdeen have mobilised a community effort to not only help those in their local area but to safeguard the future of the club.
Dons players have taken partial wage deferrals and staff members have not been put on the government's job retention scheme, which has differed from many other senior clubs in Scotland.
Chairman Dave Cormack has been vocal in not only his plans for the outreach programme but also for a resolution to the league season. While their preference was to see the remaining fixtures played, Cormack criticised the SPFL for giving member clubs less than 48 hours to scrutinise the proposal, which would terminate the Championship, League 1 and League 2 seasons with promotion and relegation applied.
Eales, who became a non-executive director at Pittodrie in November, has been impressed with how the Dons have led from the front in the current crisis.
He said: "I've been paying close attention to what's going on at Aberdeen as a non-exec director. In a way it doesn't surprise me, but it's really heartening to see. Aberdeen are a good example of a microcosm of what clubs are doing around the globe. In terms of trying to do their piece.
"I've been really impressed by the way the whole city and the whole club has rallied together in these difficult times to put the best foot forward. That's evident from the community trust, the players, Dave Cormack all making phone calls. Even delivering food.
"The way that Derek and the players have come together to agree their wage deferrals. This has just been a great example of a football club and community galvanising and doing its best to cope in these difficult times."
Eales has been in regular contact with the Dons chairman throughout the shutdown, which has now been in place for a month and shows no signs of changing any time soon.
Eales added: "We're going through this together, in the sense that we're two clubs on the opposite side of the world going through this together. I think we've been able to share ideas and practices just from the chats I've had with Dave and the board on matters that are happening in Aberdeen and what we're going through it here. We're also here with the Atlanta Falcons so we can share practices and ideas."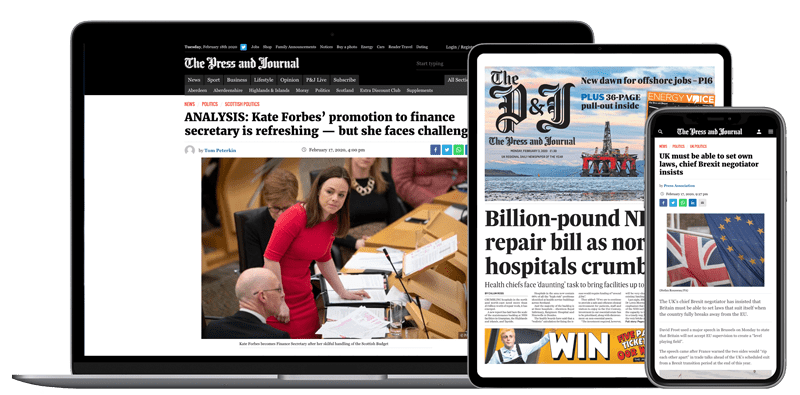 Help support quality local journalism … become a digital subscriber to The Press and Journal
For as little as £5.99 a month you can access all of our content, including Premium articles.
Subscribe