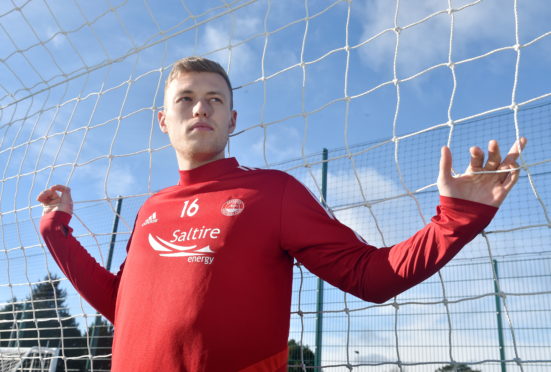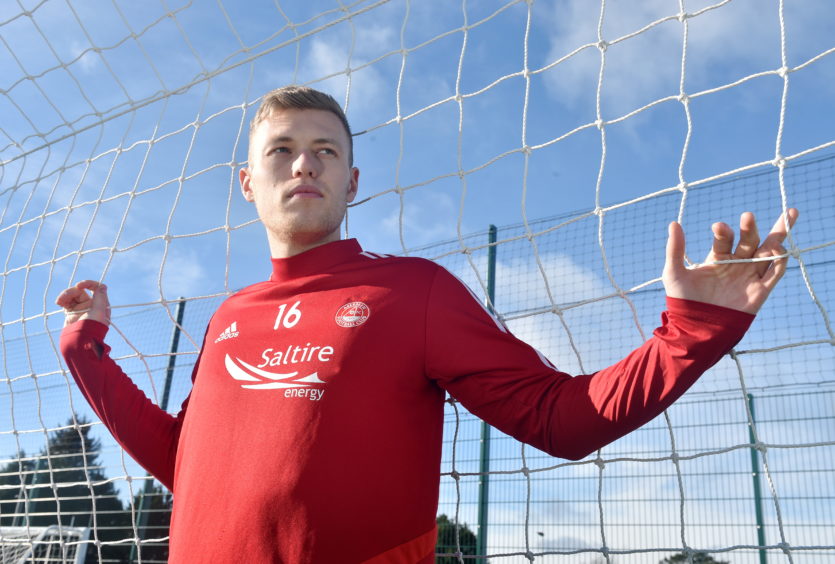 Sam Cosgrove should take interest in him as a pat on the back, according to former Aberdeen striker Billy Dodds
French club Guingamp had a bid in excess of £2 million for Cosgrove accepted last week, with the player turning down the move due to it being a rushed decision.
It is not the first club to show an interest in Cosgrove nor is it likely to be the last, given his prolific form for the Dons in the last two seasons.
He has finished the last two campaigns as the club's top scorer, with 44 goals in that period, and clubs in the English Championship have reportedly been monitoring his progress.
Dodds, who scored 57 goals for Aberdeen himself across a four-year spell, does not believe Cosgrove should take it as an indication the club want to cash in on his services. He hopes Cosgrove sees it as a sign of how far he has come since his £20,000 move from Carlisle in 2018.
Dodds said: "You can understand why Aberdeen wanted to do business – it's a really good deal. People have been saying 'it shows you they want to do business with Cosgrove – how does he feel?'. I would take that as a positive that teams are wanting to bid £2.5 million for me. I'm in that kind of bracket and it shows how far I've come.
"That should be the boy getting confidence from that. Aberdeen were willing to do sensible business because it was a profit. It's a big pat on the back that teams want to pay £2.5 million for you; 'you just keep doing what you're doing and you'll get your move'."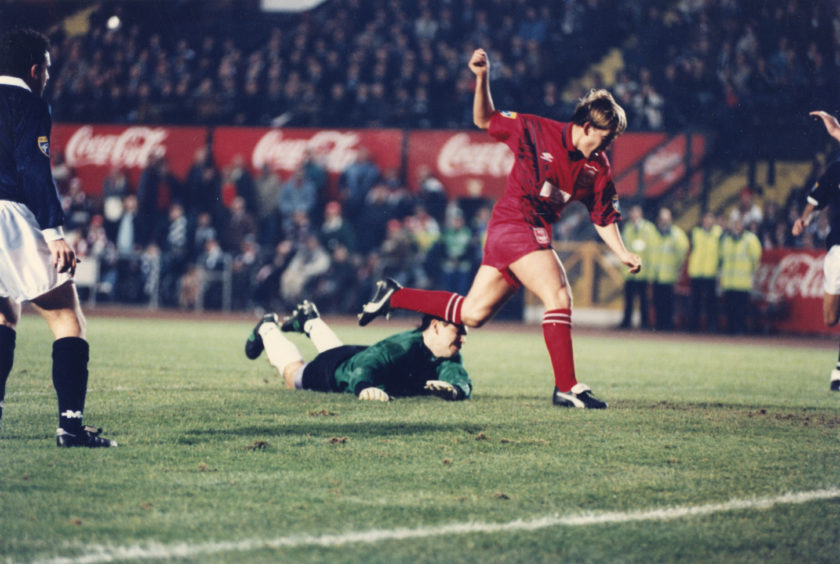 McInnes has spoken previously about his hope he can keep hold of the majority of his stars this summer. So far, only Danny Rogers and Frank Ross of the senior players have been let go, with Greg Leigh and Jon Gallagher returning to their parent clubs.
Cosgrove is under contract until 2022 at Pittodrie and another part of the reasoning behind his decision to stay was that he felt he had unfinished business with the club.
Guingamp finished eighth in Ligue 2 last season and were looking to push through a move before the closure of the French transfer window.
Dodds added: "Players like time to think about things like that. The club have obviously gone to him and said 'look we've accepted a bid, you've got 24 hours to think about it'. Sometimes you're better taking stock of things.
"It's a big move and his wages would go up but it is rushed. I don't blame the boy. It bodes well for Aberdeen and Sam Cosgrove and I don't think it's a slight on anyone."