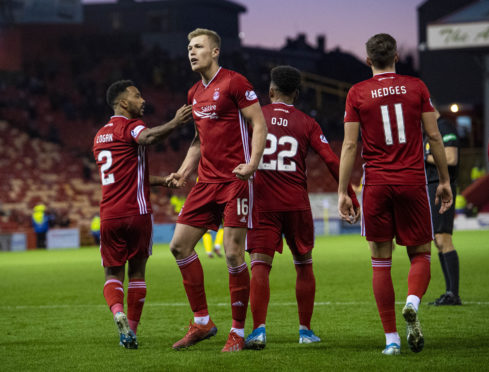 The recent bid by French side Guingamp to buy Aberdeen striker Sam Cosgrove has sparked much discussion and debate in recent days, and seems to have divided fans, pundits and columnists alike.
The offer of around £2.5 million with a healthy sell-on percentage seemed to me to be a fair one, and certainly represented a magnificent return on the £30,000 the Dons paid for big Sam.
I have seen the club being accused of lacking ambition given their willingness to accept the deal, but for me it was pretty much a no-brainer. It would have been an attractive one in normal times, but given the financial pressures on the club as a result of the global pandemic, it was one they simply could not think about rejecting.
The board got their fingers burned when turning down the Aston Villa offer for Scott McKenna in August 2018.
They said no to a £7m package back then as they felt they could get more the following summer, but injury and a drop in form put paid to that, and if Scott does now move on, the likelihood is it will be for less than the deal Villa put on the table.
Aberdeen could not afford a similar scenario unfolding with Sam.
In the end, it was all down to the player to make the call, and the speed at which he was being asked to decide such a major decision meant he could only come to the conclusion he did.
It was all too much, too quick for him to get his head round.
He will know, however, that other clubs are monitoring the situation very closely, and I would expect another, perhaps more appealing, offer before too long.
The Dons know there is interest in the player from England and Germany, and all parties will now be aware that £2.5m is the starting point and Aberdeen will be hoping something of a bidding war gets going which might see them bank even more.
I fully appreciate why some fans weren't happy with the situation – it is never easy to see your main goal threat walk out the door, irrespective of the financial compensation, but it is a measure of where the Dons – and many other similar-sized clubs – are right now and they have to be realistic.
I will be surprised if Sam is with us for much longer, and when he does depart, he will leave behind an astonishing scoring rate.
Forty-four goals in 77 starts is the kind of record most strikers would be proud of, and when you consider that he failed to find the net on his first 16 outings, his stats since are even more impressive.
The Pittodrie manager deserves high praise for the confidence and belief he showed in the big man. Like many others, I had serious doubts about Cosgrove's ability to match the performance levels demanded by a club like Aberdeen, but Derek McInnes saw something we didn't, and the fact that he stuck by him must have been a real confidence booster for the player.
When Sam finally got off the mark properly, he went on the kind of scoring spree that only Adam Rooney has come close to in the past couple of decades. He will be a big miss, there is no denying that, but Derek will have a list of replacements in mind and life will go on.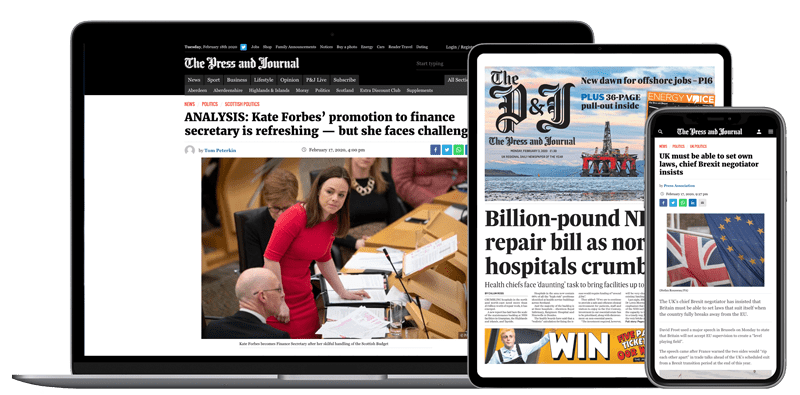 Help support quality local journalism … become a digital subscriber to The Press and Journal
For as little as £5.99 a month you can access all of our content, including Premium articles.
Subscribe