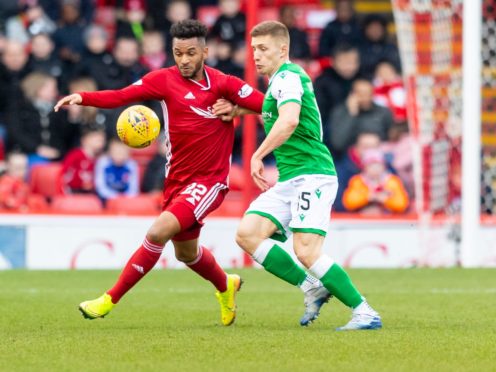 This time next week we will be on the cusp of Scottish football returning after almost five months in hibernation.
Not since the final whistle at Ibrox in the Europa League encounter with Bayer Leverkusen have we seen competitive action, but that will all change when the Dons kick-off the 2020-21 campaign with the rescheduled opener against Rangers.
I make that 141 days without a ball being kicked in anger.
I will have spent 20 Saturday afternoons hosting a football programme without any games having been played; a total of 60 hours of live broadcasting to fill.
It has meant an entirely different approach to pre-production, particularly since lockdown was enforced and everyone began working from home. Zoom calls became a regular thing; lengthy Friday and Saturday morning sessions as we all tried to work out how to fill Sportsound, Off The Ball and the online coverage. Some of those meetings became even more heated than the programmes themselves.
Having looked back through my notebooks over that time, it is fascinating to see how thinking changed almost on a weekly basis, and how uncertainty reigned supreme; I wrote more question marks during those weeks than at any time in the past!
Initially, we had no idea how long the shutdown would last. On March 15, I even wrote "games next Saturday?"
It was soon evident this was fanciful in the extreme.
We spoke with a variety of managers and players in those first couple of weeks, but the pendulum soon swung, and the focus shifted to chairmen, chief executives and lawyers.
We introduced archive slots, taking the opportunity to mark the anniversary of significant matches and events; getting the chance to chat with former players about their memories was a welcome relief from all the politics and division.
By early April the enormity of the situation was becoming clearer and Dave Cormack was the first to flag up the distinct possibility of matches without fans for the rest of the calendar year.
The financial implications became a major talking point as clubs battled for survival, and the main focus of attention was on what to do with 2019-20. The vote on that led to unprecedented fury and uproar, Dundee were in the spotlight, and the game began ripping itself apart. Having politely declined our invitation to speak, the Caley Thistle CEO Scot Gardiner called into the studio and his detailed account of what had been going on in the run-up to that resolution being passed made headlines for days.
Neil Doncaster spoke out a couple of times on the programme, and fought his corner well, but the SPFL chairman Murdoch MacLennan said nothing, other than in a cosy Q&A session set up by the league.
There were claims and counter claims, Rangers called for the heads of those running the SPFL and wanted an independent investigation, and a reconstruction task force was set-up then quickly disbanded.
Proposals came and went, the clubs decided on the status quo and Hearts and Partick Thistle called in lawyers.
The last few weeks have been more enjoyable as our guest list was again populated by managers and players, and those who had been most voluble during the crisis retreated to their boardrooms.
It has been the craziest period I have gone through in more than three decades on the radio, but it is almost at an end, and when Aberdeen start the new season next Saturday at 12.30pm, I will place the headphones on the desk and breathe a huge sigh of relief.
Stark reminder of how fragile situation is
News of seven positive Covid-19 cases at St Mirren – albeit six subsequently proved to be false positives – was a sharp reminder of the fragility of the situation we are still in.
The joint response group lost no time in restoring the twice-weekly testing procedure – a further cost to clubs in what are already financially troubling times – and the Paisley club's friendly with St Johnstone was immediately cancelled.
If there was such an outbreak at any Premiership clubs, it would cast huge doubts over the resumption of play.
We can only hope that doesn't happen in the coming days and that the big kick-off goes ahead as planned.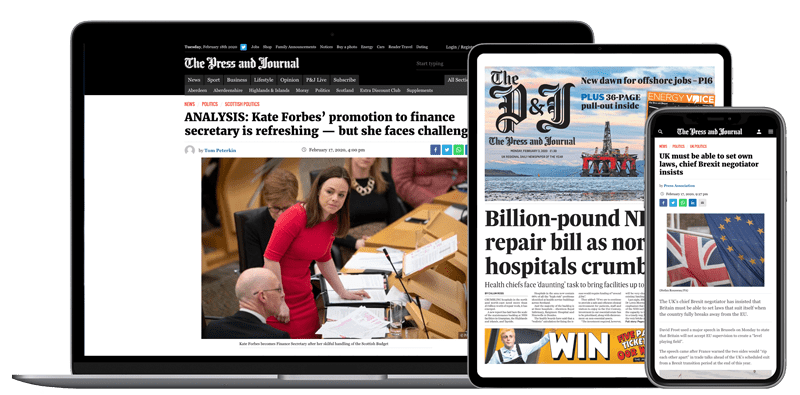 Help support quality local journalism … become a digital subscriber to The Press and Journal
For as little as £5.99 a month you can access all of our content, including Premium articles.
Subscribe