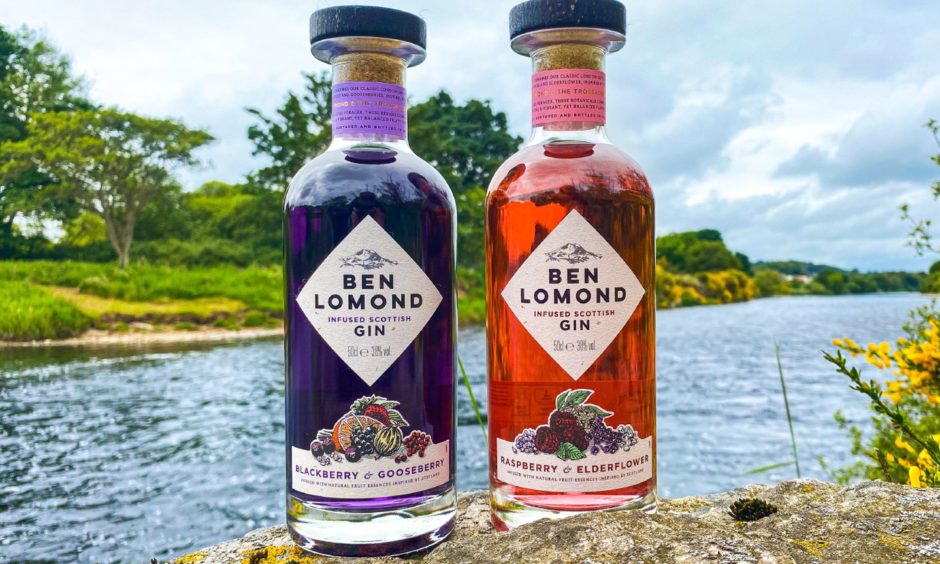 We bring you news of the home-delivered cocktails and new flavours to try…
The mixologists behind the cocktail menus of some of Inverness's most-loved bars recently launched Mix'd, a home-delivery cocktail service.
Cru Holdings, which runs several bars in Inverness and Nairn, developed a range of 16 cocktails including Raspberry Ripple Martini, Blood Orange Negroni, Singapore Sling and Bakewell Sour to name but a few.
I tried it out, opting for a Cuban Fury, which was promptly delivered when expected, in a resealable pouch, along with a bottle of pineapple juice.
After chilling both, I gave the pouch a good shake and poured it into a shaker filled with ice, then poured this into two tall glasses and topped them up with pineapple juice.
Made with three different rums it was sweet yet spicy, and dangerously drinkable, which meant it went down rather easily…
For those not keen to venture out to bars and restaurants just yet it's a great option, and rather fun having a cocktail delivered to your door.
The cocktails, priced £10 each, serve two and can be delivered to postcodes IV1-IV13 or collected from selected premises. Full details at mixd.vip 
---
Raising a glass to the tallest mammals
The giraffe has been celebrated as a symbol of Glenmorangie Distillery for many years, because the animal is the same height as the necks of its copper stills (the tallest in Scotland).
Earlier this year, Glenmorangie formed a global conservation three-year partnership with the Giraffe Conservation Foundation and the Royal Zoological Society of Scotland, to help protect this magnificent animal.
And, to raise awareness, it created a rather special cocktail made with Glenmorangie Original.
I've tried it – it's very simple to make, and delicious, as the tonic water adds an extra layer of flavour.
Glenmorangie's Journey of Giraffes

(Serves 1)
Ingredients 
50ml Glenmorangie Original
1-2 tsp orange marmalade
100ml Fever tree Premium Indian Tonic water (or similar)
Ice
A slice of dried orange (for the garnish)
Method
Spoon the marmalade into a tall glass and add the whisky.
Stir with a spoon to combine the jam and whisky.
Fill the glass with ice cubes and top up with tonic water.
To finish, add a slice of dried orange.
Tip: A slice of fresh orange works just as well.
Glenmorangie Original is available from most whisky retailers with an RRP of £37.
---
New release from Fettercairn
The latest addition to Fettercairn Distillery's core range of single malt whiskies is Fettercairn 16 Years Old, the first of a number of new products being released this year.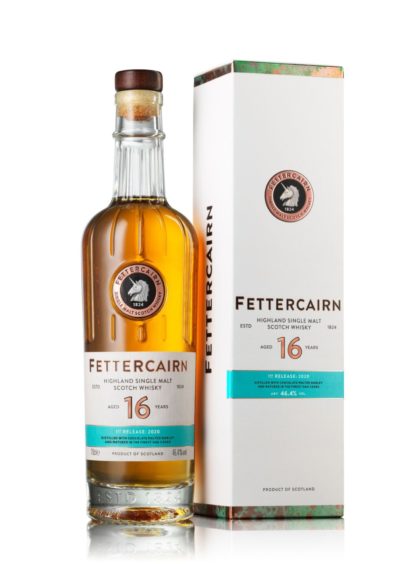 The whisky was distilled with chocolate malted barley and matured in first-fill American ex-bourbon casks, before being finessed in select sherry and port casks for two further years.
Bottled at 46.4% and sunset gold in colour, it's available in The Whisky Shop and specialist retailers with an RRP of £69.
---
Drink it like Beckham
Ideal for summer picnics and barbecues are pre-mixed ready-to-drink cans from Haig Club, the single grain scotch whisky produced in partnership with David Beckham, pictured.
Choose from Haig Club Clubman mixed with Root Ginger Ale & Lime or mixed with Crafted Cola.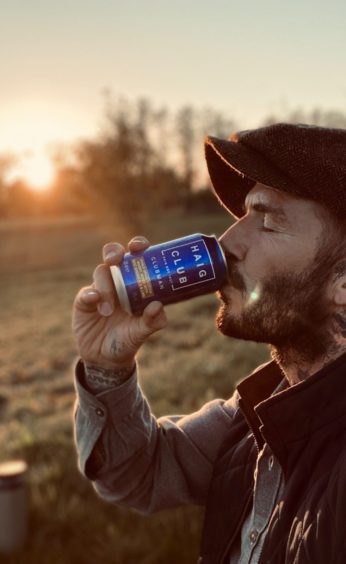 They can either be drunk straight from the can or poured over ice with a slice of fresh lime, priced £2 for a 33cl can in Tesco.
David said: "I love the new cans and I can't wait to see what people think."
---
Ben Lomond Gins
Ben Lomond Gin has released its first flavoured gins: Raspberry & Elderflower and Blackberry & Gooseberry, just in time for summer.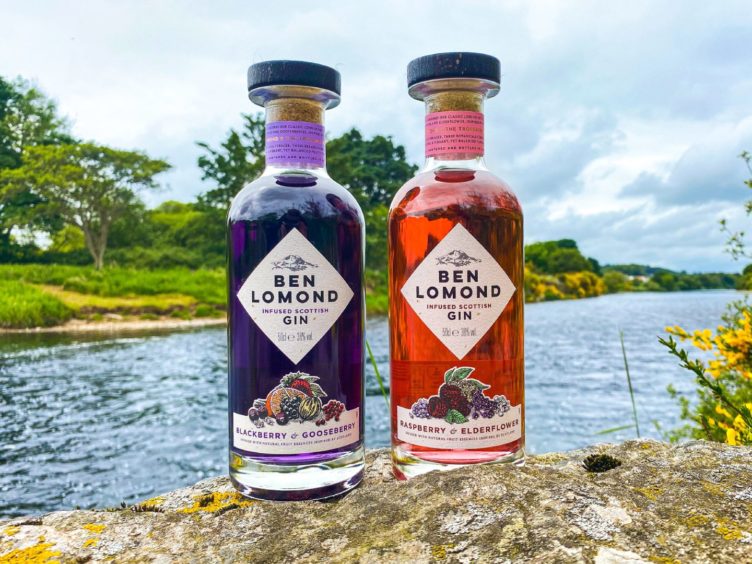 The team worked with a local forager to draw inspiration from the wild botanicals, vibrant berries and endless florals found within the Loch Lomond and the Trossachs region.
Each is priced at £23.50 and good served over ice, or used in cocktails.
---
Further reading…
Cocktails: Create some class in a glass with these make-at-home recipes