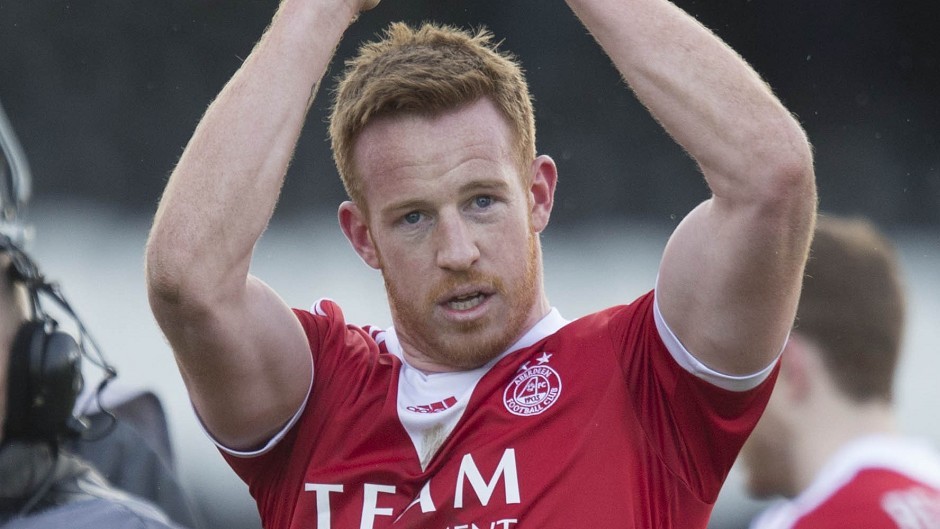 History man Adam Rooney has made a habit of breaking records.
The Dubliner had the temerity of knocking off one of the great Stanley Matthews' records as the youngest player to score a hat-trick for Stoke City when he netted three against Brighton on the final day of the 2005-06 season.
On Thursday night in Riga, the 26-year-old became the first Don since Gothernburg Great Mark McGhee 30 years ago to net a hat-trick against European opposition when he scored all three goals in the 3-0 Europa League qualifying second leg against Daugava Riga.
Rooney has scored five goals in two European matches and is ready for more. He said: "I have managed to break a couple of records along the way – when I was at Stoke City I managed to break one of Stanley Matthews' records – and it's always nice to do.
"I hadn't scored a hat-trick for a couple of seasons so that was great as well. It's good to get goal early in the season.
"I didn't know about Mark McGhee's hat-trick record going into the game but it's nice to do it. It's always good to be able to look back on later in your career but the important thing was to get through from the match.
"A few of the lads told me about the 30-year thing for the hat-trick. It's great to get goals at the start of the season and hopefully I and the team can build on that."
Dutch club Groningen next for the Dons and Rooney knows the challenges will only increase in intensity: "The manager had been on at us all week to keep our shape and our discipline and play the way we could against Daugava and we knew if we did that we could get some goals, and once we did that in the first half it killed the game off on Thursday night.
"Now we can look forward to next week. I don't know much about Groningen but I would imagine we will have lots of analysis next week as we did for Riga. We get a lot of information about the teams we play, where their strengths and weaknesses are. We have to forget about this game now, get back to work and start preparing for next week.
"I am sure they are a very good side. Someone was telling me they had lost a few players from last season but I am sure they still have some great players. It's going to be a very difficult game and obviously a step up. It's a good challenge and something to look forward to. We want to be playing in these type of games, I'm told they have a great stadium as well and the matches should be full-houses. They are great games for the supporters and hopefully we can progress into the next round."
Eight goals in two games against the Latvians but Rooney is not expecting a repeat: "It could be a very different game. They will want to have a lot of possession and frustrate us and the supporters. But we showed, when we beat Celtic last season, we are very good on the counter-attack and we have good pace throughout the team."