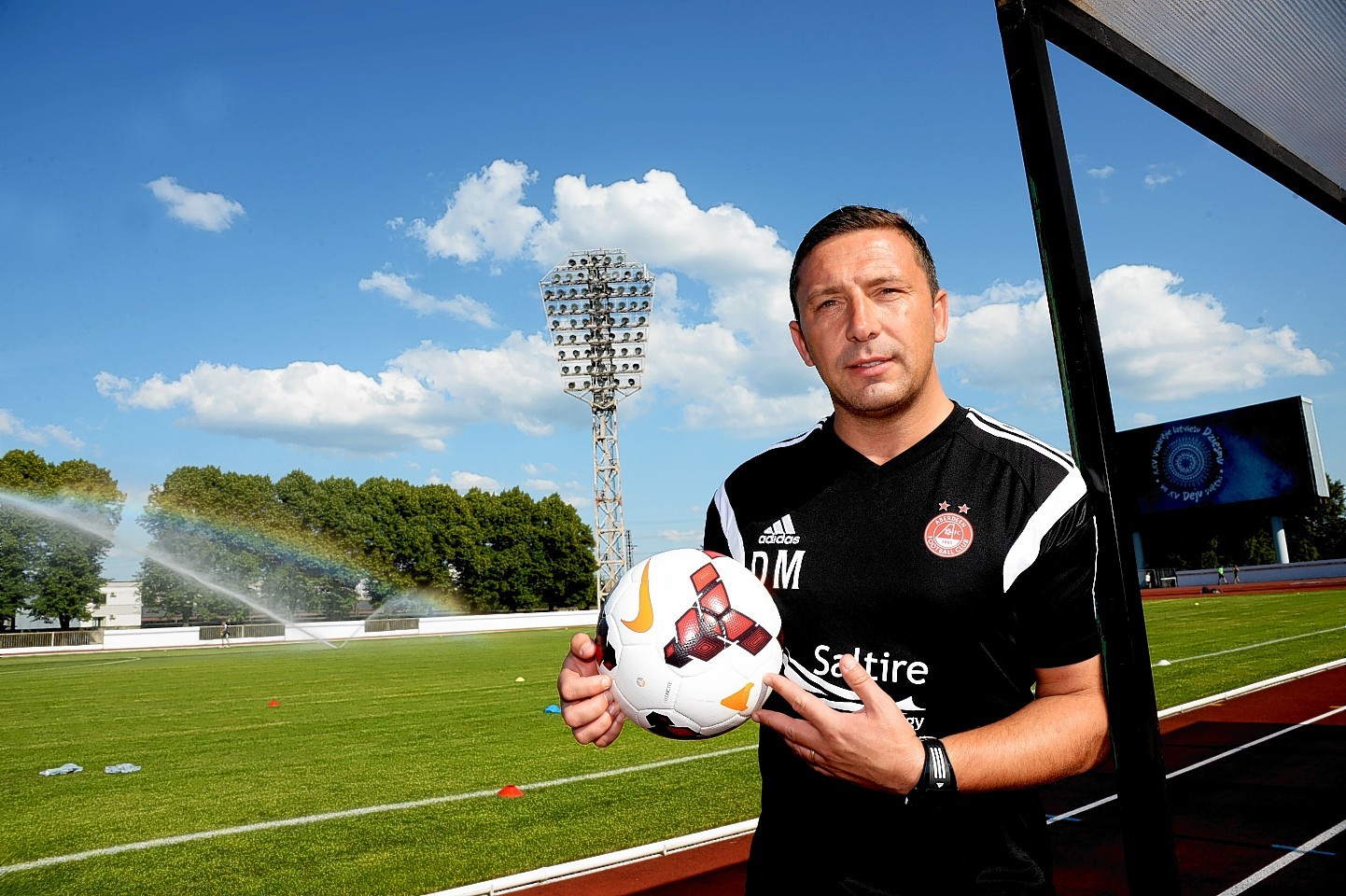 A step up in class for Aberdeen for the visit of Dutch side Groningen to Pittodrie tomorrow night in the Europa League qualifier, but manager Derek McInnes is confident his players can rise to the occasion.
The Dons eased past Latvians Daugava Riga 8-0 on aggregate but the Eredivisie side will be a tougher proposition to overcome if McInnes' men are to take one step closer to the Europa League group stages.
St Johnstone and Motherwell enter the Europa League in this round and the Aberdeen manager hopes his team can help play its part in flying the flag for Scotland.
McInnes said: "Last year we progressed quicker than most people thought we would.
"I feel we are ready for European competition but only time will tell.
"Although we are representing Scotland, we are representing ourselves first and foremost.
"We want to represent the club well and make our mark if we can.
"At the same time, we also want to do well as one of the Scottish teams in the competition.
"Whether it is a disappointing campaign or one to remember for the right reasons, this experience should help us in the long term.
"You have to have confidence in your own abilities as a team, regardless of the opposition and whether you are going in as favourites or underdogs.
"What my team did last year was that whether we played well or not we always competed well.
"That gives us confidence. We have good experience in the squad and that helps on nights like Thursday night."
Groningen, who will be backed by 659 supporters at Pittodrie tomorrow, finished seventh in the Eredivisie and qualified for the Europa League by winning a four-team play-off.
McInnes, managing in Europe for the first team, says the challenges of taking on different teams from across the continent is one he relishes.
He said: "Domestically, there is a familiarity and the players know the strengths and weaknesses of most players.
"In Europe it can be a different style of football and we can play against teams who use formations that we don't often come across.
"The experience of going to unfamiliar grounds is something the team has to get used to and there should be an excitement about that.
"I know starting the season so early can be seen as a negative but, for me, playing in Europe is exciting and I am sure it is the same for the players and the support."