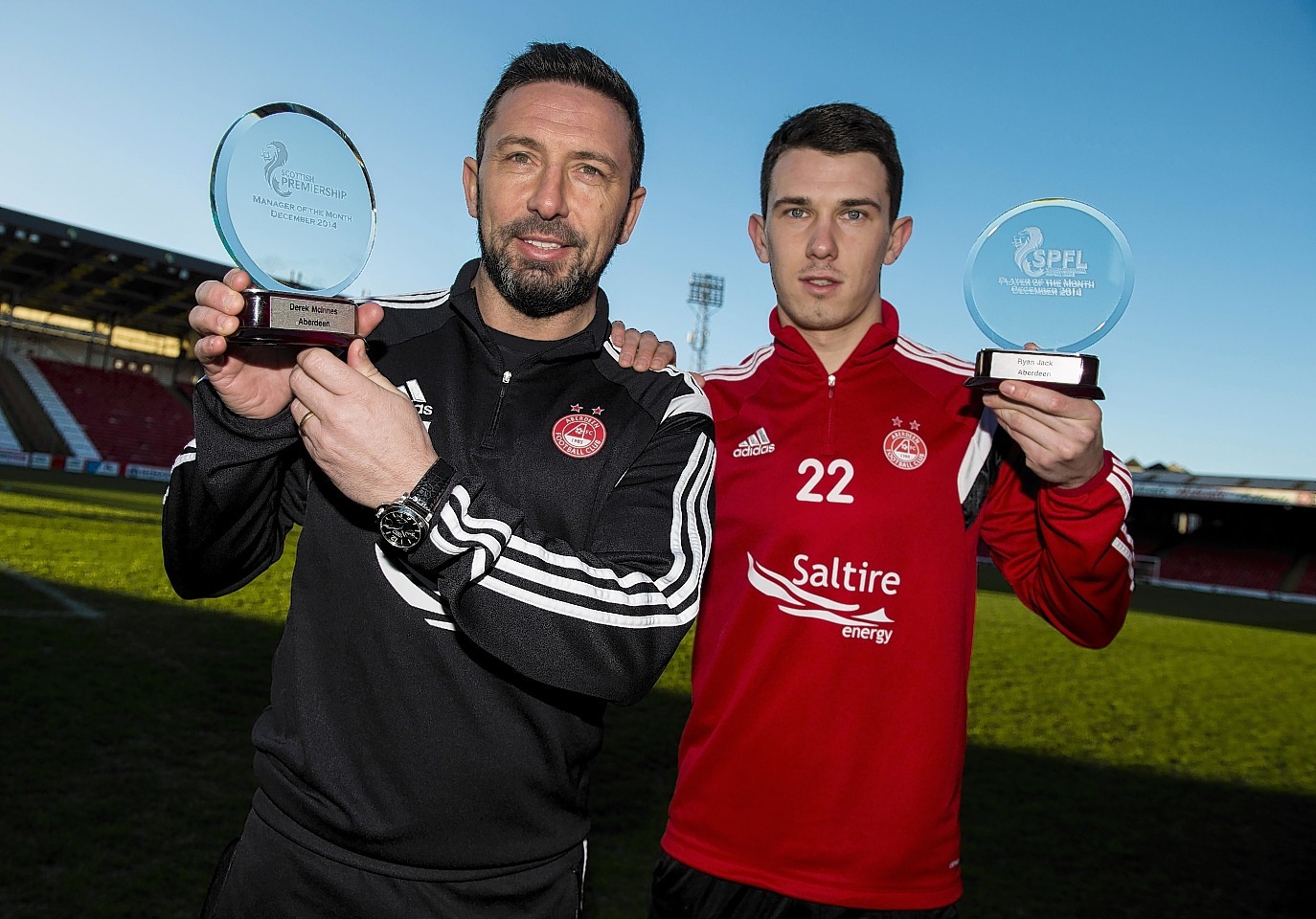 Aberdeen's stunning recent form has been recognised by the SPFL, with the club picking up both the manager of the month and the player of the month awards for December.
While most expected Derek McInnes to claim the top manager award, it was the often under rated Ryan Jack who was named the Premiership played of the month.
While Adam Rooney has hit the headlines for his goals tally and the Dons defence has received plaudits for keeping eight clean sheets in a row, Jack has held the team together from his central midfield berth, producing a number of impressive displays throughout the month.
After collecting the award, Jack told RedMatchday: "This is the first individual award I have won. I was delighted when the manager pulled me into the office to tell me the news. I was a bit shocked to be honest as I never knew I was even in the running for it. It was a great feeling, being recognised for doing well and it was also very flattering.
"I must obviously give credit to my team mates as well. It is a team game and without the team doing so well it would be harder to pick up individual awards.
"It is brilliant to be playing in this team at the moment and it is great everyone has got that confidence as well. It of course makes the game so much easier when everyone is on form, everyone has the same mind-set and everyone is on the same wavelength. We can also rely on each other. We rely on the defenders to have a clean sheet and the defence reply on the forward thinking players to go and create and score goals.
"The balance we have in the team at the moment is a real bonus."
"So many of the players are playing well I am sure most of the team would have been up for winning it. We are all on top of our game at the minute. We all want to show that consistency as a team and we just want to keep going, keep the moment going."
McInnes has now guided his team to eight wins in a row, including four in December and he was keen to share the credit with his players.
The Dons boss told RedTV: "It is always a reflection of how well the team have done when you get individual awards through the players or myself.
"We had a very good month and I am delighted with what the players gave me during December, especially with so many fixtures. It always nice to get these awards but it is only an award and we know we have to keep working really hard if we are to have a good January as well.
"I think several of my players could have been considered for the player award.
"Ryan was chosen and whoever chose him has made a good decision because he has been very consistent and produced a very high level of performance along with a number of his team mates.
"Ryan is a player who does not get a lot of recognition outwith Pittodrie but Ryan is ok with that. He is quite unassuming and just goes about his job. People who know football fully appreciate the role he does for me."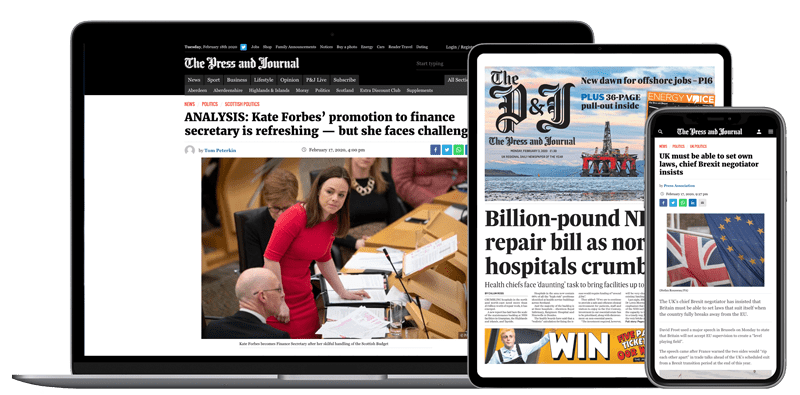 Help support quality local journalism … become a digital subscriber to The Press and Journal
For as little as £5.99 a month you can access all of our content, including Premium articles.
Subscribe