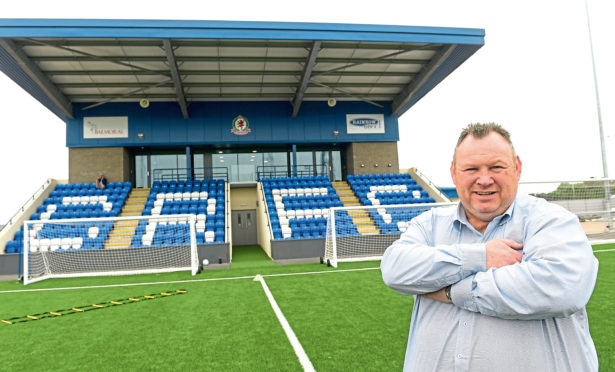 Cove Rangers would back a solution to allow Brora Rangers and Kelty Hearts to become part of the SPFL.
Both sides were denied the chance of promotion by the ending of the league season early, with the SPFL's proposal not factoring in any promotion from the Highland or Lowland League.
The bottom team in League Two, Brechin City, were also spared any threat of relegation.
And with the scrapping of the play-offs, Brora and Kelty – declared champions early by their respective leagues – were robbed of the chance to compete for a place.
As the last side to come up via the pyramid play-offs last season, Cove chairman Keith Moorhouse feels it would be "morally wrong" for his team to object to those sides having a chance at still joining.
League reconstruction may be on the agenda, with the SPFL forming a working group following the passing of the season-ending resolution.
Moorhouse said: "We certainly were advocates of the pyramid system for a long time while we were a Highland League club.
"We never hid the fact and we still won't hide it now. It's good for the game and you never know what comes out of these reconstruction talks. There's no way we could sit round the table and say 'no we wouldn't like that to be the case' now we're in. That would be morally wrong.
"It's worked for us and it's worked for Edinburgh City.
"Brora should be getting that opportunity, as should the Lowland clubs.
"Who knows what comes out of the conversations that take place over the next few weeks. That decision will be made by member clubs."
The top two teams in League Two this season, as it finished, were both sides that had come up through the pyramid.
Edinburgh City were the first side to do so in 2016, beating Cove and then East Stirling to take their place in League Two.
Edinburgh have challenged for the title in each of the last two seasons, which was an expectation Moorhouse was keen not to place on his club ahead of their first campaign in the SPFL.
He added: "We had to be seen as realistic – if we had managed to get ourselves a play-off spot, we would have been happy. We are beyond happy to have the season we've had. That is down to everyone involved, but especially the quality of the management team and playing staff we've had."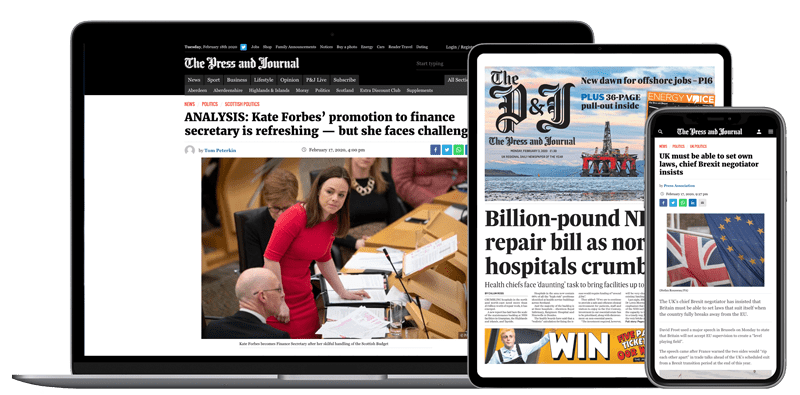 Help support quality local journalism … become a digital subscriber to The Press and Journal
For as little as £5.99 a month you can access all of our content, including Premium articles.
Subscribe