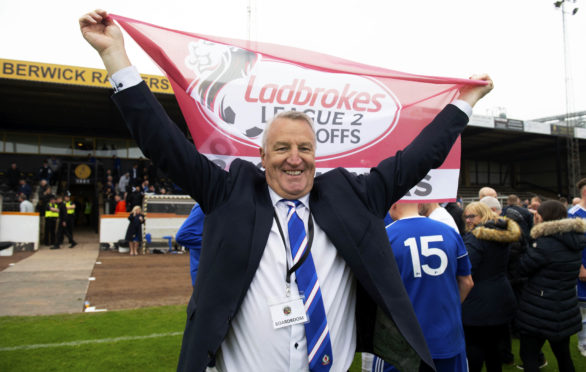 Today marks a year since Cove Rangers made history.
Twelve months ago, the final nail was put into Berwick Rangers' SPFL coffin and Cove, on the outskirts of Aberdeen, became the first Highland League side to ascend into the Scottish leagues via the play-offs.
It was the culmination of nearly two decades of work, with the ambition of chairman Keith Moorhouse when he arrived in 2000 to get the club into the leagues.
They have since added to their roll of honours with the League 2 title in their first season at this level. However memories roll back to Shielfield Park on May 18 2019. A speedway fixture for Berwick Bandits was to take place just hours after the ticker-tape had fallen, where Cove's ambitions began to accelerate.
"When I joined Cove in 2004 it was the chairman's ambition then to get into the Scottish leagues and into a new ground," said John Sheran, a man who won five Highland League titles with Cove before standing down last summer.
"We thought we might get in in 2008, but Annan got chosen ahead of us. Once the pyramid system came in it was always an ambition to try and get there. We had to build the club – the infrastructure side of things, with the new ground, made a huge difference last season. It gave us a home and somewhere to play out of that we could turn into a bit of a fortress."
Promotion came at the third time of asking, with Edinburgh City in 2016 and Cowdenbeath in 2018 putting the brakes on progress. Off the park, however, they had finally found a home, with the newly-built Balmoral Stadium and its artificial surface giving them a facility to be envied.
It gave them a platform for consecutive promotions, with a 100% win record at home in 2019-20. The city of Aberdeen being able to support two SPFL sides was a debated topic, one that should be settled given Cove's continued success and the fact they averaged the highest attendances in League 2 this season.
"We're fortunate that we are in Aberdeen – it can support two clubs," added Sheran.
"Aberdeen have a supporter base and a base of people that support their corporate operations, while we now have something similar. We're fortunate Aberdeen is big enough to be able to cope with that.
Watch the highlights of Cove's history day at Berwick here:
"It was just about getting the right group of players together at the right time. We were fortunate that Peterhead shifted to a more central belt squad and we were able to pick up guys like Ryan Strachan and Scott Ross. Mitchel (Megginson, club captain) coming back to live in Aberdeen, Jamie Masson – it all made a difference.
"Add that to the core group of young guys that we had – Blair Yule, Connor Scully, Harry Milne – these guys were just needing better players to come and help them along."
Sheran's own tale took an unexpected turn before promotion had been won. The day after Cove were presented with the Highland League title, Sheran suffered a heart attack. He spent several days in hospital, with then-assistant Graeme Mathieson and coach Roy McBain guiding the team through the play-offs.
The former Montrose player made the decision to relinquish the managerial role after they had become an SPFL club, taking up a new position as director of football, with Paul Hartley named as his successor for their League 2 debut. "That's a year passed now and everything seems to be working OK. No real issues with that," said Sheran, of his illness.
"It's not good sitting in the stand. It's better than sitting at home doing nothing, but I don't think anything can replace the buzz of being in the dugout. When you stop playing, when you've no longer got the heat of the battle-type situation, the dugout is the second-best place for that.
"It was my choice to stop and I feel comfortable I made the right decision. Paul and the new management team have done fantastically well, which probably makes it easier to accept. The standard of the whole group of players has improved this season, which has made a difference."
The main difference, a year on, is back then Cove knew what they were getting into. At the moment they do not. Despite being champions of League 2, reconstruction may still see them in the bottom tier of Scottish football.
"I feel comfortable with where we are," added Sheran. "It would just be nice to get the whole football thing settled down, so we know what we can prepare for."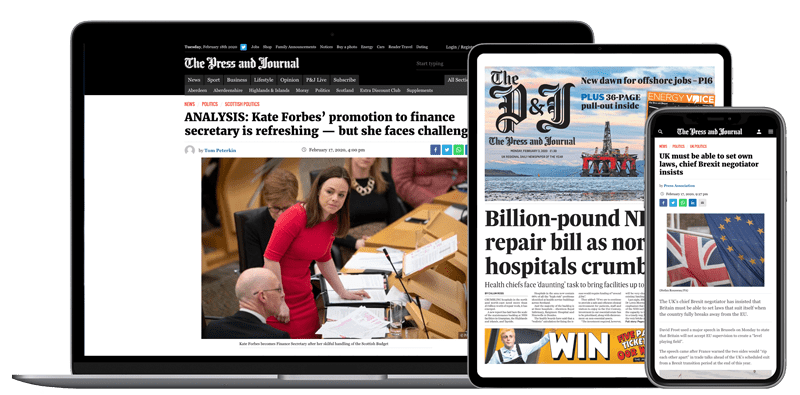 Help support quality local journalism … become a digital subscriber to The Press and Journal
For as little as £5.99 a month you can access all of our content, including Premium articles.
Subscribe