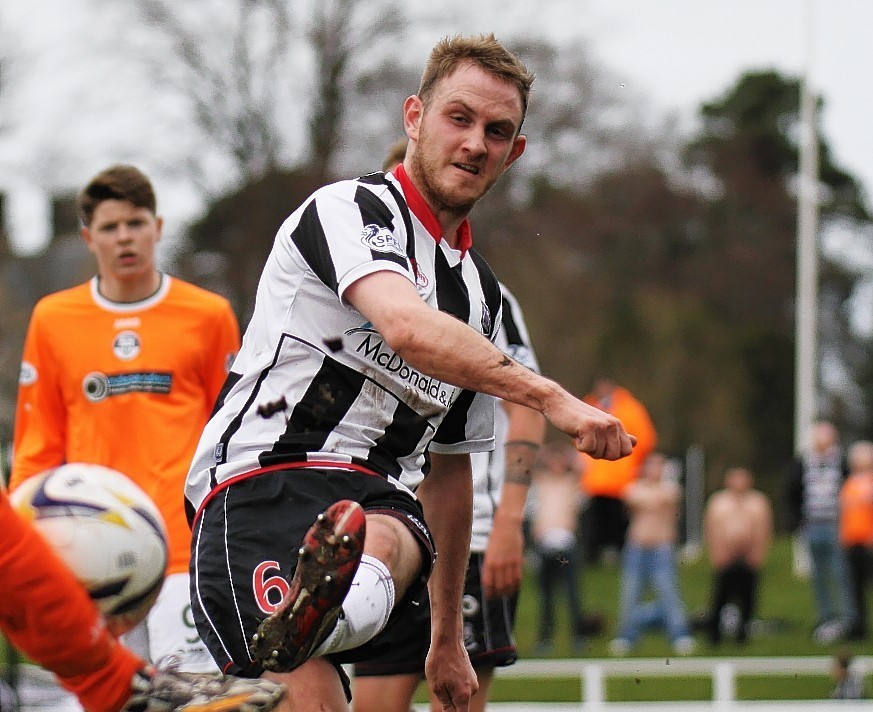 Mark Nicolson concedes it would be a dream come true to mark his testimonial season by helping Elgin City finally win promotion.
The Borough Briggs club's record appearance holder in the Scottish League football was preparing for his testimonial dinner on Saturday evening after a dramatic 2-2 draw with Berwick Rangers dented chances of making the upward leap.
But Nicolson, who has made more than 350 appearances and is now in his 10th season with Elgin, remains hopeful his team can make club history come May.
The former Ross County youth said: "I know everyone involved with Elgin City have been waiting for promotion for 15, 20 years now so it would be very sweet to get that elusive promotion for them in my 10th year.
"But we've still got a lot of work to do. We are four points ahead of fifth place so it's not over yet, but we will be working hard and doing our best to get to the play-offs.
"We need to get a win against Montrose next week."
Nicolson was asked to switch from the centre back position he has made his own this season to the central midfield role he favoured in his earlier days at the club.
It was a change he made seamlessly, although City's defence looked all the shakier for his absence.
Nicolson said: "I do quite enjoy playing in midfield. It's a different kind of fitness you need to play there and I've only done it twice this season, so I took a while to get into it and get to that fitness level.
"Then I had to move back to centre back after about 60 minutes in a tactical switch. By this season's performances, I'm probably more comfortable at the back.
"If the manager wants me to play in midfield more often I'm quite happy but I don't know if I'll be playing many more games in the middle of the park this season.
"It would have been nice to get a win ahead of the big night, celebrating my 10 years here, so I am disappointed with the result but a point's a point.
"It was just a strange one-minute spell. There were two crosses into the box which we didn't deal with well and suddenly we were 2-0 down. I don't think we had played poorly up to that point and it would have been unjust going in at half-time 2-0 down, so it was good to get a goal back straight away.
"Once we got level we just couldn't get that little break to get a winner."