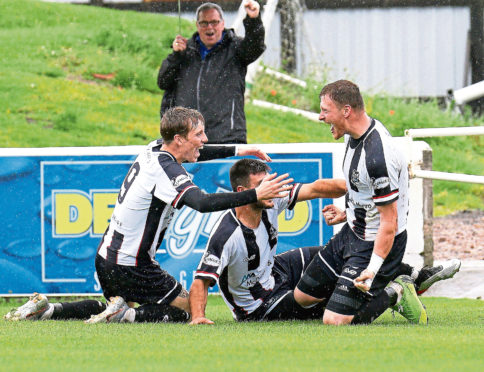 Gavin Price admits he found it impossible to contemplate walking away from Elgin City after Brechin's managerial approach on Friday.
The 44-year-old played for the Glebe Park team in two spells but, for all the history, believes he is now in charge of the best squad at Borough Briggs in years.
Price did consider bottom-of-the-table Brechin's offer, made after Barry Smith's departure last week, but rejected it on Saturday.
Elgin's promise and potential this season shone in an unfortunate 3-3 draw with Edinburgh City, one of the title favourites this season.
Price said: "I was offered the Brechin City job on Friday and said no on Saturday morning.
"Elgin let me speak to them, but I think at the moment I've got a squad which is as good as I've seen here.
"There's so much there and I certainly didn't want to walk away from what we've got in that dressing room.
"I just feel we're so close to having that season we've all been after for so long."
Elgin were unlucky to trail 2-0 at half-time to a penalty and deflected own goal.
They powered back to lead with a Shane Sutherland double and Kane Hester finish, only to be undone by another penalty late on.
Price said: "The players probably expected me to come in ranting and raving at half-time but I was quite calm. I felt we were playing well and I wasn't concerned.
"I really thought we had something about us. It was harsh to be 2-0 down but we can't legislate for the luck.
"The referee, I think, got it dramatically wrong in giving them two penalties, while there were two, possibly three, penalty decisions that could have went our way."
Elgin nearly took a first minute lead when Edinburgh keeper Callum Antell fluffed his kick straight to striker Hester who narrowly missed the empty net.
Antell had taken ill and, after a second miss-kick, was replaced by 17-year-old debutant Dean Beveridge.
The visitors were awarded a penalty on 31 minutes when Scott Shepherd was brought down by Andy McDonald. Craig Thomson converted the penalty.
Two minutes before half-time Shepherd scored Edinburgh's second with a speculative effort which took a wicked deflection off Stephen Bronsky and wrong-footed keeper Tom McHale.
The home side got one back 10 minutes after the break from Sutherland's low, lethal strike of the edge of the box.
It was all square just after the hour when Elgin substitute Matty Aitken pounced on a poor Beveridge kick and Kane Hester rolled the ball into the net.
Elgin had their tails up and Sutherland scored his second of the game after 73 minutes, helped by a couple of deflections. Just when a win looked certain, though, referee David Lowe judged another challenge by Elgin stopper McDonald to be illegal just four minutes from the end. Thomson then scored the from the spot.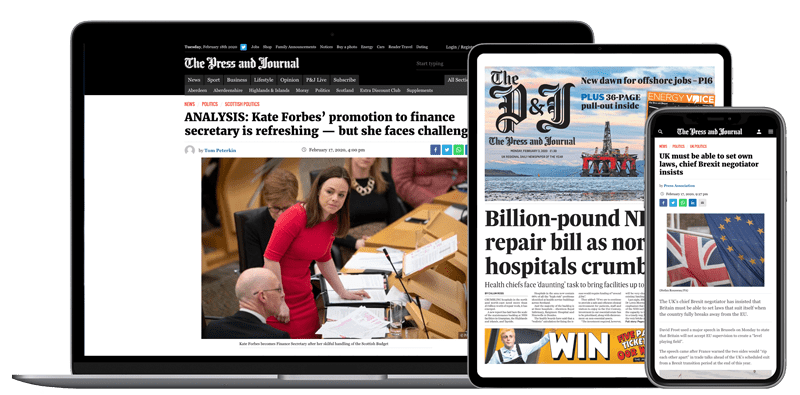 Help support quality local journalism … become a digital subscriber to The Press and Journal
For as little as £5.99 a month you can access all of our content, including Premium articles.
Subscribe