Elgin City chairman Graham Tatters insists the Black and Whites will be taking careful steps before committing to playing behind-closed-doors games at Borough Briggs.
Tatters has previously spoken of the bleak consequences of playing games without crowds, due to the Moray outfit's large proportion of income gained through gate receipts and social events.
League 2 clubs have held discussions on whether games behind closed doors would be viable at that level, with the possibility of some clubs being "mothballed" until crowds return having been mentioned.
Tatters says he will be seeking certainties that football can be played safely – even without crowds – before making Elgin's home ground available.
Tatters said: "We had a League 2 discussion last week, and it was basically to see which teams would be willing to play behind closed doors for a period.
"We have looked at it from an Elgin City point of view.
"Before we can say definitely that we would play behind closed doors, we would need to know how long and when it would start.
"We would need to know whether we could make our stadium Covid-19 safe, what the parameters would be and how much it would cost.
"We want to play football as much as anybody does, but at the end of this, as a director of a football club who is looking after the interests of shareholders, the main priority is the safety of everybody concerned, including the players.
"The second priority is to make sure we've got a football club at the end of it."
Tatters says testing would be financially unviable for clubs at Elgin's level unless facilities can be shared between clubs.
He added: "We don't know how many changing rooms we need, and the testing is another big problem.
"It's £35,000 for the machine and £50 a pop to do it.
"That's out of our league at the moment.
"That's not to say we couldn't do it for a period of time.
"If we get ourselves into a routine, where we play two or three home games, and then two or three away games, we could manage it.
"Lots of people are saying they would play behind closed doors, but I wonder how many of the players will be willing to sacrifice starting to play football in a part-time role, when there are no guarantees with Covid around.
"They could end up in a fortnight's isolation just because somebody else is sick.
"Everything is up in the air at the moment."
He added: "There are lots of questions and very few answers at the moment. Nobody really knows."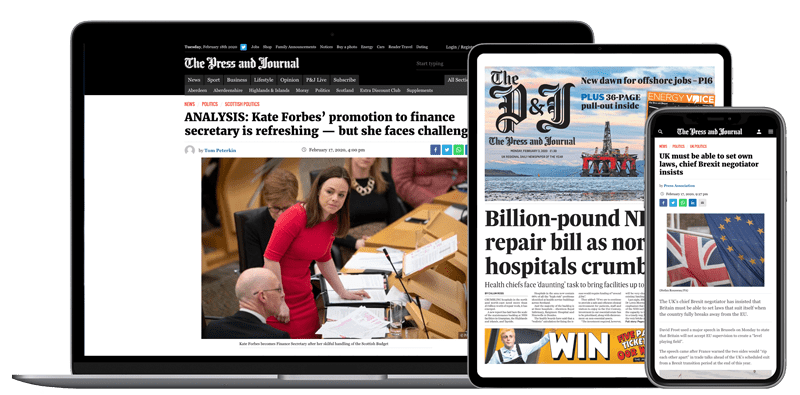 Help support quality local journalism … become a digital subscriber to The Press and Journal
For as little as £5.99 a month you can access all of our content, including Premium articles.
Subscribe