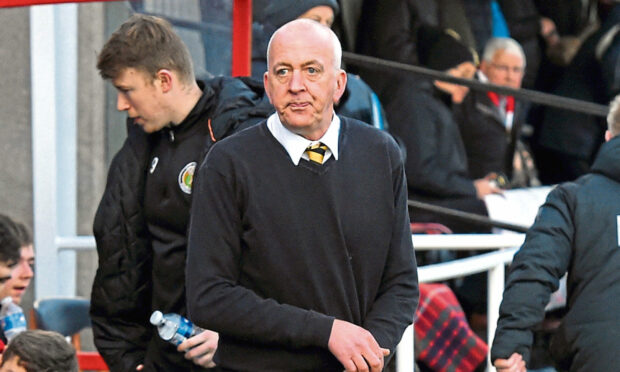 Fort William manager Calum MacLean hopes his side will not have to continue reneging on home advantage, with tonight's trip to Forres their latest flipped Highland League fixture.
The Lochaber outfit face a race against time to complete their 32-game season, having played only 19 matches so far.
Last Saturday's home game against Nairn County became the latest Claggan Park fixture to fall victim to the weather, prompting the Highland League to instruct Fort to play tonight's home fixture against Forres at the Can-Cans' Mosset Park.
Their games against Deveronvale on Saturday and Brora Rangers next Wednesday will now be played at the home grounds of their opposition, after originally being scheduled for Fort William.
Fort previously undertook a similar arrangement against Lossiemouth last month, but MacLean insists the situation is far from ideal.
MacLean said: "I understand we have to play the games, but it's a bit frustrating having to give up the home advantage.
"This is the second time now. It's hard enough getting points, but when you have to go away to try to get them it's a bit difficult.
"There are a few of the boys struggling to get off work, so it's a bit of a struggle at the moment. It's the wettest winter I have seen for a long time. It has been non-stop here.
"The boys are at the park all the time trying to do stuff. They are working really hard. We just have to go and get it over with, and hopefully the weather will break for the weekend."
MacLean returned for a third spell in charge of Fort in January, following the resignation of Russell MacMorran, but has been unable to string together the momentum required to climb off bottom spot.
MacLean does not expect it to get easier against Charlie Rowley's men, adding: "I have had six games, with five being away.
"Forres will be a very difficult game.
"It's going to be a tough night for us. They have done really well and had a good result on Saturday."