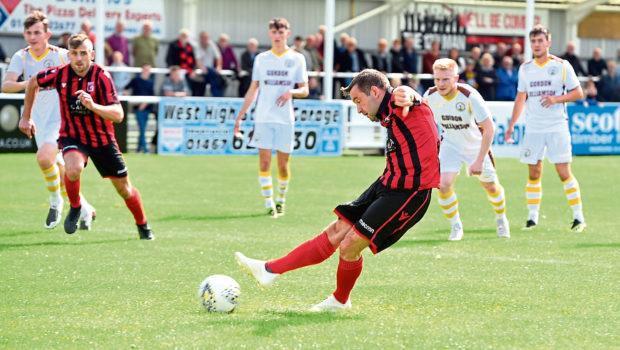 Striker Neil Gauld is targeting 300 goals for Inverurie Locos.
The Harlaw Park hitman has notched 274 goals for the Railwaymen and is the club's record scorer.
Reaching a triple century of strikes is something Gauld is eager to achieve.
The 33-year-old has been playing a waiting game when it comes to reaching the landmark. The Highland League has been shut since March and for months it was hard to see how or when it might resume. However, a start date of October 17 has now been pencilled in, with a 16-game league season planned.
Clubs being allowed to return to training without Covid-19 testing has made a resumption possible for Highland League teams, while the scheduled return of socially-distanced supporters is also seen as key, with income from gate receipts and hospitality vital.
Gauld said: "The aim is to get to 300 goals, but it's been hard to look at any challenge or target like that.
"We could have been playing 10 games next season, we could have been playing 20 or we might not have been playing at all, so I haven't been thinking about it.
"It would be a great achievement and I always aim to get as many goals as I can.
"I probably didn't think I would get this many when I first started off in the Highland League.
"It's something to be proud of and hopefully at some point I will manage to get to 300."
No requirement to conduct coronavirus testing, allied to fans being allowed to return, could prove game-changers for the Highland League.
Gauld admits he found it hard to foresee a return prior to the need for testing being relaxed.
Crowds are also critical for the Highland League to successfully resume and it is hoped test events at a higher level this month will pave the way for fans to return safely at lower levels.
Highland League veteran Gauld is well aware of the difficulties clubs would face if they had to play with no fans coming through the turnstiles.
The former Huntly and Formartine United player added: "In the Highland League, we don't get much money from the SFA.
"If we had to start and there was no hospitality – or people going to games – then it would put clubs in debt just paying the wages.
"So it's hard to see how a restart could work without people coming in."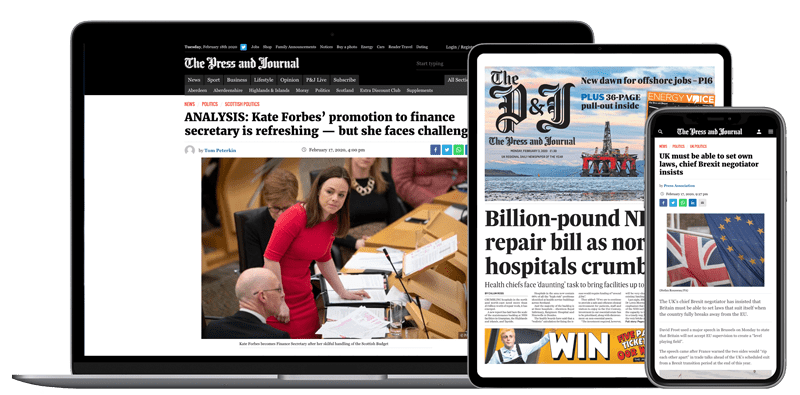 Help support quality local journalism … become a digital subscriber to The Press and Journal
For as little as £5.99 a month you can access all of our content, including Premium articles.
Subscribe