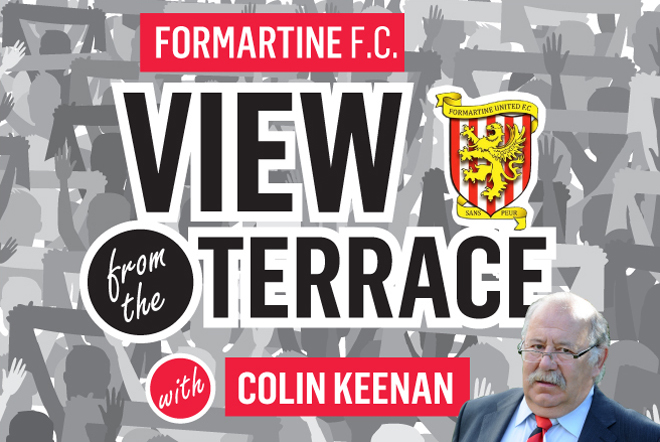 "A dirl o' the teetache's nae particularly sweet*": neither is a Saturday with no football.
However this time it's difficult to decide whether the loss of this Saturday's home game against Strathspey to a pitch sodden after a week of continuous rain will work for or against Formartine.
You can't dispute that they have been off the boil a bit of late and last week's draw at Rothes revealed significant misfortune and misfiring in the scoring department.
You'd never have one cornflake or a single baked bean (or in my case, just the one pie) and Formartine tend to be like that with goals – even when being royally humped by Cove they still scored twice.
All Steve Paterson sides have more or less subscribed to the notion that it doesn't matter how many you concede as long as you score more than the opposition.
With all respect to Strathspey, they have never been a side that we have struggled to score against and had the game gone ahead, there was every chance of getting the scoring department back firing on all cylinders and when that happens confidence – which seems a bit sparse at the moment – comes back in buckets. With Wick away and Brora at home next up, there is not the slightest doubt that we need a bit of that.
On the other hand, given the fraught timetable of two games most weeks and the psychological fall out after the enforced removal of McKeown, a wee break to settle things down might work wonders.
It's difficult to determine which way it will work but if it doesn't the season looks like having a very long, and not too happy second half.  Never was a fan of February but a February with the team out of all contention is worse than toothache.
*G.Bruce Thomson:  Macfarlane O'the Sprotts O' Burnieboozie