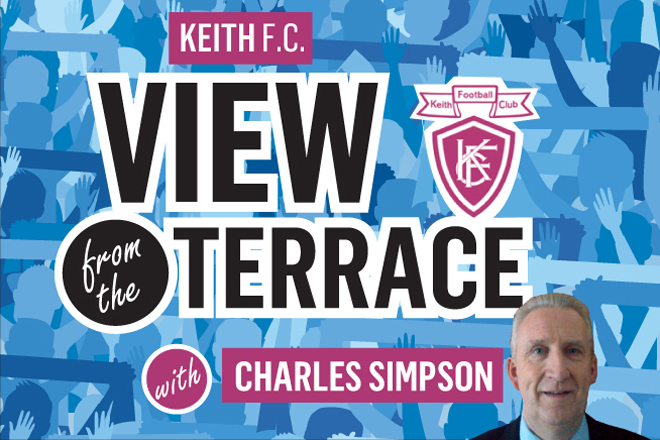 What do I know about football, I turned to a couple of other guys standing beside me at our half-time cuppa on Saturday, and after a dull first half none of us could see a goal being scored.
Well, how wrong we were as Keith came out with all guns blazing to crash home three goals in eleven minutes to earn the Maroons their first league double over Deveronvale since we last won the league in 2006-07.  It was also the first time we had completed a clean sheet double over them since 1999-200, we won the league that season as well!
That's ten wins on the road this season, leaving only one home league game left, against Lossiemouth in a couple of weeks time.  We know we aren't world beaters, and it is likely that we will finish in either 10th or 11th place in the table, but that is quite an improvement on the three previous seasons when he ended up in 14th place each time.
Since Allan Hale and his back room team came on board last November there has been a marked improvement in performances and results.  Mind you we did go four matches without a win until the 4-0 win at Banff.
Anyway, the future looks pretty decent for fans at Kynoch Park, although as always it will probably prove difficult to get new faces in the summer though displays in recent months will help in attracting new boys.
Two big losses will be Hamish Ritchie and Sam Pugh, both heading for the United States of America for soccer scholarships.  Hamish will be particularly missed for his midfield skills, as Sam will, but he was on loan only from Locos, so would have headed back to them at the end of the season anyway.