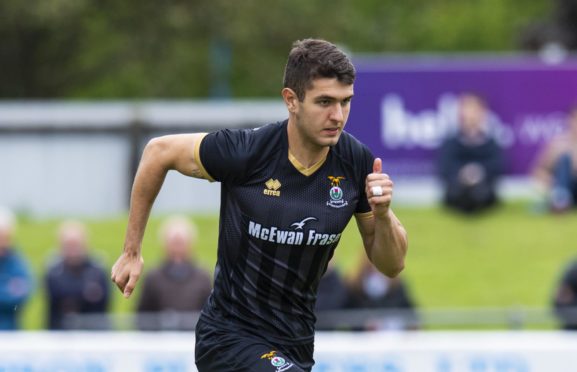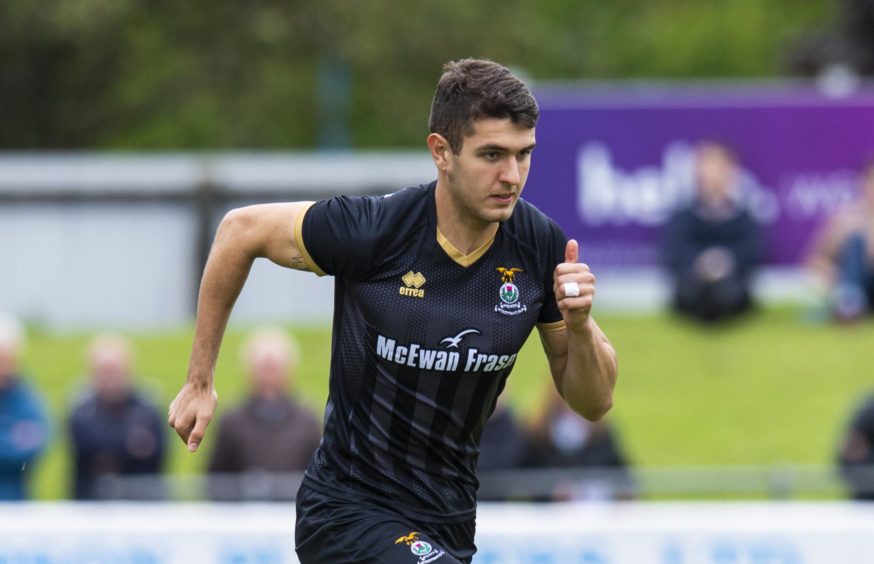 Caley Thistle forward Nikolay Todorov believes playing outwith Bulgaria gives him the best opportunity to break into the national team.
Todorov has spent the bulk of his career so far in the United Kingdom, having started his senior career with Nottingham Forest as an 18-year-old in 2014 before moving on to Hearts two years later.
Although he had a brief spell with Italian Serie C outfit FC Rieti last season, Todorov has otherwise been based in Scotland since, and joined Inverness on a two-year deal earlier this summer after leaving Falkirk.
Although he has yet to win his first senior cap, former Bulgarian under-21 international Todorov feels playing abroad has exposed him to better training standards.
Todorov also feels the Bulgarian national team, ranked 57th in the world at present, is too reliant upon home-based players who could reap the benefits of following his lead.
Todorov, who could make his home debut in today's Betfred Cup tie against Raith Rovers, said: "There are not a lot of players playing outside Bulgaria at the moment, which I think is a problem in general.
"The national team is struggling at the moment. Back home I went to watch a few games and I wasn't impressed.
"I think people back home don't appreciate how strong the league is in Scotland. Even the Championship, I think, is really competitive.
"It's not really common, I just know a few, but if more people can get out and play outside of Bulgaria, there are better facilities, better development and stronger leagues.
"I think the national team could only get better. It's football at the end of the day, there's not a massive difference, but the attitude is different towards stuff here. There are small habits, such as hydration, going to the gym and going for recovery. Things like knowing when to sleep and when to rest.
"Back home, I was away with the under-21s. We are professional and everyone can judge what to do, we are grown men.
"But simple things like when to rest, sleep, it wasn't at the level I was expecting for the national team.
"Hopefully in the next few years they bring specialists in so it can advance a bit more."
Todorov's father, also Nikolay, played as a midfielder and won 12 caps for Bulgaria, which the 22-year-old treats as strong inspiration in his own career.
Todorov added: "We almost speak every day. Obviously he's not here and he can't really make a judgment.
"Father's advice is sometimes the best, but not always. He's still involved in football, he has an academy back home.
"He reached the top level, he played for the national team of Bulgaria. That's quite a big thing.
"I hope one day I can represent Bulgaria, but it's probably not going to be in the near future.
"Inverness is a big club, and when I came over to Scotland it was in the Premiership.
"I want to play in the Premiership as well, so if I can do that with Inverness that would be brilliant."